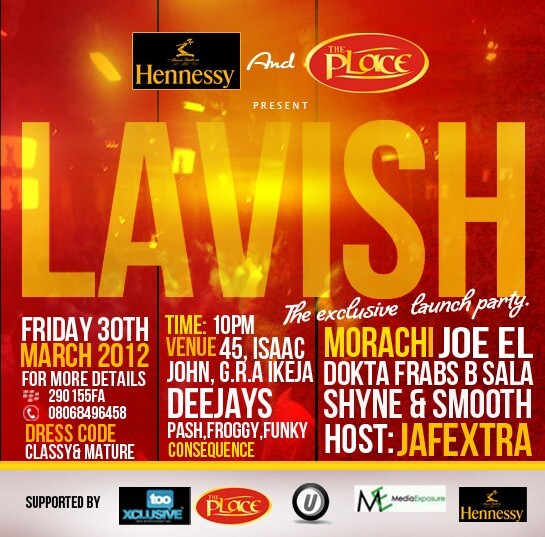 Hennessy and The Place presents LAVISH (The Exclusive Launch Party). This event will hold on Friday, 30th March, 2012 from 10pm prompt at The Place Bar & Lounge 45, Isaac John Street, GRA, Ikeja Lagos.
This event will feature International DJs like DJ PASH, DJ FROGY, DJ FUNKY & DJ CONSEQUENCE on the turntable. While there will also be live performance from sensational artistes like Morachi, JoEL, SHYNE & SMOOTHIE and many others.
The anchor for the nite is none other than JAFEXTRA who will delight the guest with jokes and his peculiar dance steps.
This event heralds the return of The Place as the number one fun spot on the Mainland and with Hennessy partnering it's guaranteed to be a party that will be talked about for a very long time.
---