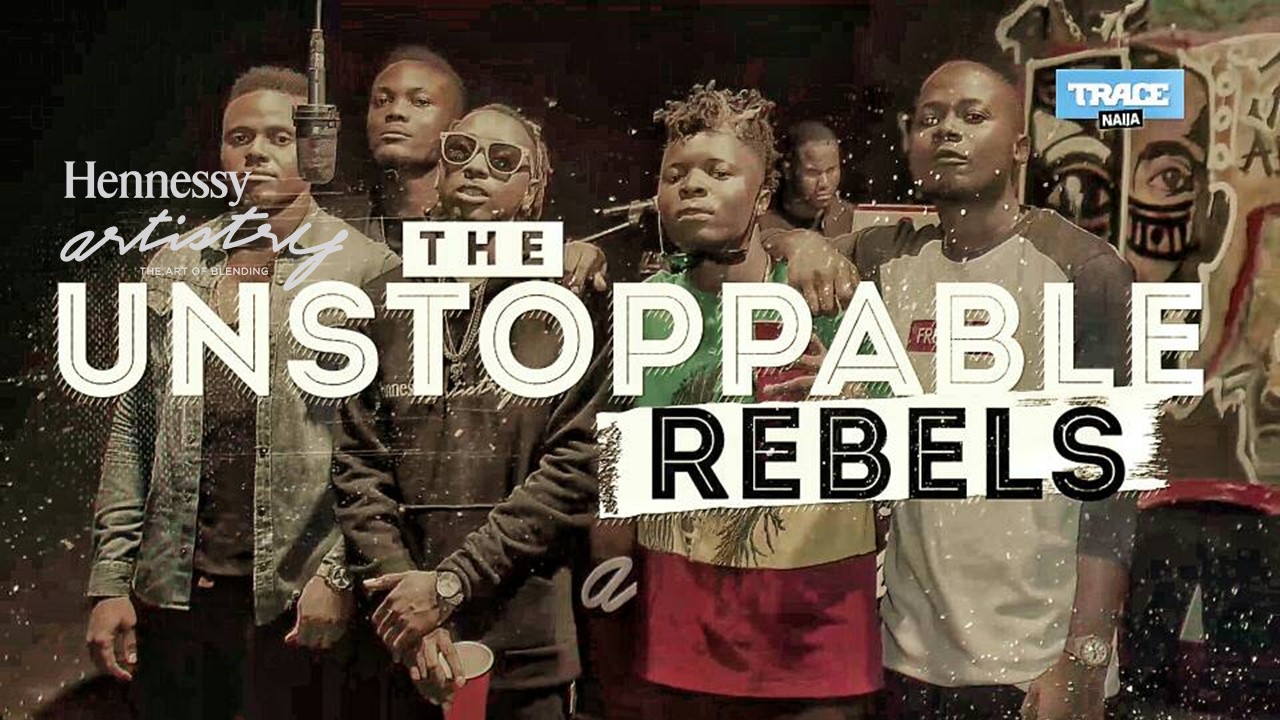 Since its inception, the Hennessy Cypher has given hip-hop fans a lot to talk about.
This year, six teams were created to include Unstoppable Rebels, Gidi Gang, Kings Quest, Frat Boyz, Lyrical Legends and the first ever FEMCee team – Femme Fatal.
Kicking off the session is Unstoppable Rebels, led by the King of The South, Yung6ix. His squad members are Wale Turner, Tegagat, Stage1ne and Payper.
Over production by DJ Factor, the emcees prove that they never stop, never settle as they drop unforgettable bars that stirs the session in a direction, making this season the most competitive ever recorded.
Stage1ne kicks off strong with some bragging lines "new bars to make these old rappers retire, make your squad cease fire, Sango flow, I dey spit fire…".
Next up is Wale Turner, who drops the hottest indigenous bars causing a rave among his teammates. He is closely followed by Payper and Tega who turn up the momentum with lyrical gems.
Wrapping up is Yung6ix who gives a dramatic spirited performance of his own. The "Respeck on my name" rapper owns the mic, dropping several punch lines in his verse. "…6 on my back while I'm balling n*gga, steady looking like I'm Pogba" he spits.
[youtube]https://www.youtube.com/watch?v=v4U5RgPY29Q[/youtube]
Stay locked for the rest of the Hennessy Cypher 2017 featuring Vector, Muna, Ruggedman, Pastor J, Falz and others.
For more information, follow Hennessy on instagram @Hennessy_ng.
Join the conversation using the hashtag #HennessyArtistry2017