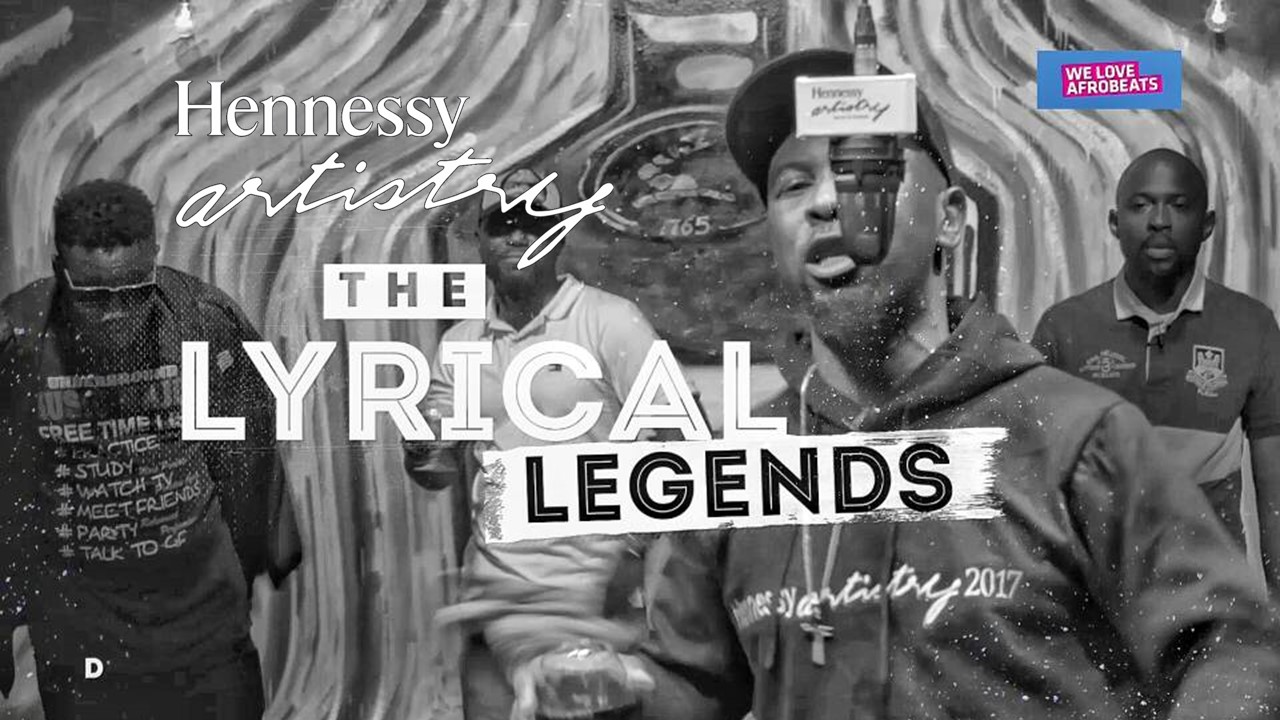 Hennessy Artistry 2017 rollout continues this week with the final cypher of the year.
Following weeks of witnessing some of the biggest rappers in the game feed the internet with the hottest bars and punchlines, there is no better way to wrap up a cypher season than featuring the OG's of the industry.
With the aim of honoring some of the individuals who have helped paved the way for today's rappers, the Lyrical Legend team was created.  Consisting of Ruggedman, Dark Poet, Kunle Bello and Six-O, the MCs' verses did well to prove that they have truly earned their sits at the table.
Ruggedman kicks things off with an energetic and compelling delivery over the production by DJ Factor. "Let me go in deep like a tongue in a french kiss//When I take aim, I don't miss" he begins. In his verse, he brags about his detest for 'beefs' and how he has stayed relevant over the years.
Next up is Kunle Bello, who brings a melodic flow and cadence to the forefront. He is shortly followed by Six O who drops lines about the exclusivity of their session.
Closing out the cypher is Dark Poet. "I'm the one who put Dynamite in the studio, so what?//Look at it this way, I'm giving them a chance to blow up//Gag them and choke they throats till they throw up//then invite them to a lyrical battle knowing they'll never show up"
To catch up with previous videos, follow Hennessy on:
Instagram – @Hennessy_ng.
YouTube – Hennessy Nigeria
Join the conversation using the hashtag #HennessyArtistry2017
---