Last Updated on Jun 29, 2019 | 20:12 by Taiwo Oluwafemi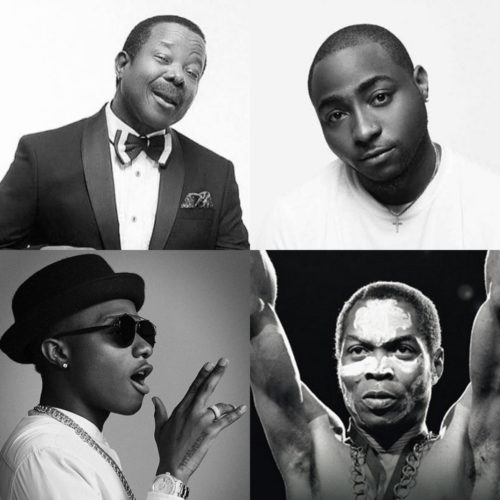 There are lots of music artistes that came into prominence decades upon decades ago, releasing awesome music that were easily the love of many as well as moving on to become evergreen songs.
All of these music artistes are regarded as icons and till today are still well respected. Their songs still get airplays on radio and decent streaming on digital music platforms.
The music of the likes of Fela Anikulapo-Kuti, King Sunny Ade, Onyeka Onwenu, Sikiru Ayinde Barrister and many more till today still get listened to even with the fact that some of these songs were released when these musicians were doing active music more than 40 years ago.
Therefore, if these musicians and their songs for more than 40 years are still getting listened to in the Nigerian music industry, do you think there is any artiste among the current generation of musicians in Nigeria that could achieve the same feat after 40 years?
Well, this is an answer for you and your opinion would be highly needed on this issue. To put the question in a plain and simple context for the easiest of comprehension, we would ask:
Which Nigerian Music Artiste Of This Generation Would You Still Be Listening To In The Next 40 Years?