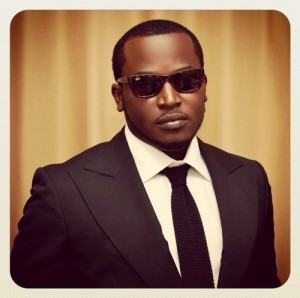 Rapper, Eldee has dropped a shocker. The rapper who is known for his rich perspective on social topics, shared on Twitter how his hit song Big Boy contributed to the Nigerian societal decay.
The then Trybesmen patron, took to Twitter to reflect on the impact of his 2008 hit single titled Big Boy on which Olu Maintain & Banky W were featured as guest artistes. The rapper put up a lengthy post about how the song is in contrast with his usual social conscious music. He stated that he intended to inspire Nigerians to aspire for success with the song but it ended up promoting materialism and oppression which has become the craze in our society today causing people to involve in criminal activities like internet fraud aka yahoo yahoo.
See his thread below.
She contd…"How do you reconcile that with some of your previous more socially conscious music?" Without thinking deeply about what she said, I immediately responded that I wrote the song to motivate young people to be successful.

— eLDee (@eLDeeTheDon) 13 May 2018
We didn't have time to talk any further because we had to move along quickly and do another interview and but I noticed as we walked away that she looked disappointed.

— eLDee (@eLDeeTheDon) 13 May 2018
There was a part of what she said though, that stayed with me and continued to echo in my head. It was the part where she asked how I was able to reconcile "big boy" with some of my previous more socially conscious music.

— eLDee (@eLDeeTheDon) 13 May 2018
When you place those two records side by side, the contrast is evident. The more I thought about what that interviewer said to me on the red carpet that day, the more clarity I had about the contradiction.

— eLDee (@eLDeeTheDon) 13 May 2018
My coping mechanism was that in the expression of art, it is ok to have contradicting positions from time to time so I thought it ok to one day feel like Bob Marley and another day feel like Diddy.

— eLDee (@eLDeeTheDon) 13 May 2018
I made the song "big boy" and unwittingly contributed to the decay…I know better today ??

— eLDee (@eLDeeTheDon) 13 May 2018
Truth is, people who are close to me know that I'm more of a Bob Marley? than a Diddy?. In my natural state, I'm more socially conscious than flashy. Much of my music doesn't give off that vibe though, primarily because a lot of my music was made to cater to my audience.

— eLDee (@eLDeeTheDon) 13 May 2018
The answer may seem obvious but the more I learn about human behavioral psychology, the more I realize that a lot of it lies in our personal insecurities.

— eLDee (@eLDeeTheDon) 13 May 2018
And because of that, our perception of who we are and what we are worth has become one of our most basic human needs, right after food, and security.

— eLDee (@eLDeeTheDon) 13 May 2018
Today, we have a society that doesn't respect honest work. A society that insists on the display of wealth for social status. A society that has raised the bar so high for everyone that even the rich have to lie about their true financial capacity.

— eLDee (@eLDeeTheDon) 13 May 2018
For the record, I do not consider "big boy" a Yahoo-Yahoo song.

What I feel bad about is that I promoted materialism and oppression.

— eLDee (@eLDeeTheDon) 13 May 2018