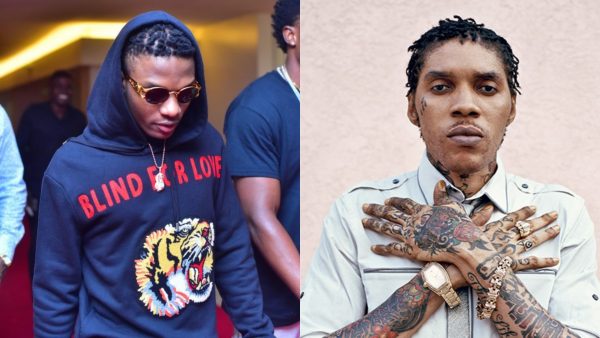 Nigerian singer, Wizkid has emerged the winner in a battle of hits against Jamaican singer, Vybez Kartel.
Organized by a black-owned online station on Twitter, the battle saw Wizkid and the Jamaican singer battle it out in 10 rounds. 10 different songs from both artistes were lined up against each other and the winner was decided by polls. The battle started at exactly 9 pm and thousands of fans both from Jamaica and Nigeria were given limited time to vote in each round.
Wizkid songs like "No Lele," The Matter," "Jaiye Jaiye," "Kana," "Tease Me," "Slow Down," "Soco," "Pakuromo," "Don't Dull" and "Ojuelegba" were up against Vybez Kartel's "Real Badman," "One Man," "Business," "Nah Let Go," "Virginity," "Touch Down," "Day Rave", "Bicycle" and "Beg Yuh A Fuck" After a few hours of voting, Wizkid emerged the winner thrashing Kartel in all rounds. A very clean 10-0!
See the polls below:
Round 1:#NS10v10

— No Signal (@theresnosignall) May 3, 2020
Round 2 – Features#NS10v10

— No Signal (@theresnosignall) May 3, 2020
Round 3:#NS10v10

— No Signal (@theresnosignall) May 3, 2020
Round 4:#NS10v10

— No Signal (@theresnosignall) May 3, 2020
Round 5:#NS10v10

— No Signal (@theresnosignall) May 3, 2020
Round 6 – Features#NS10v10

— No Signal (@theresnosignall) May 3, 2020
Round 7:#NS10v10

— No Signal (@theresnosignall) May 3, 2020
Round 8:#NS10v10

— No Signal (@theresnosignall) May 3, 2020
Round 9:#NS10v10

— No Signal (@theresnosignall) May 3, 2020
Round 10:#NS10v10

— No Signal (@theresnosignall) May 3, 2020