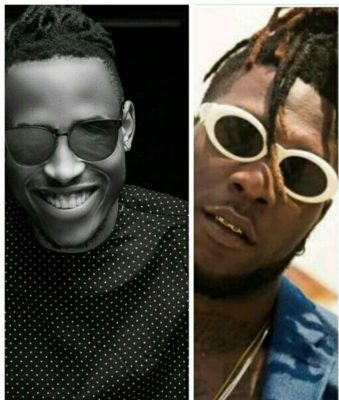 There is a new twist to the story on the robbery incident at Eko Hotel & Suites on October 22nd, 2017, which left Mr 2kay bruised. The incident which happened at the tail of the 2face-organized 'Buckwyld N Breathless' concert, has been under investigation by the police and the latest development implicates Burna Boy.
According to LIB, Burna Boy's road manager, Joel was the last person to leave Mr 2Kay's hotel room before 4 men stormed his (Mr 2kay's) room to rob him at gun point.
The report did not state the level of Burna Boy's involvement in the case but it stated that the singer has been invited by the police because the arrested suspects implicated him.
Following the robbery incident, Mr 2kay filed a 500million naira lawsuit against Eko Hotel and sources say the attack could be a fulfillment of the threat Burna Boy sent to Mr 2kay, after Mr 2kay slammed him on Twitter for threatening to beat up fake and fraudulent pastors. It is rumoured that Mr 2kay's Twitter post did not augur well with Burna Boy, who sent a DM to Mr 2kay, threatening him.