In a recent chat with Tooxclusive, Seyi Shay revealed she would be making a lot of daring moves in 2019. She revealed her plans to sell out major event arenas around the world. She also let us in on her stake on music collaborations, on females not setting the trends in a male dominated music industry as well as few other things. skim the full interview below.
– With your latest effort in trying to cement a place in the African market, what has been the
reception like in the various African Countries?

 I'm getting a lot of buzz and attention from east Africa and Liberia especially following the release of Komaroll ft Harmonize.  The song and video are doing so well that ill be in kenya next week for a promotion tour and a show. It trended in its first week of release so that was a really good sign.

– With the success of your last feature movie Lara & The Beat do you think you have a spot in
Nollywood?

I would like to, if they will let me in. I have found a new love for acting and a new respect for our Nollywood actors.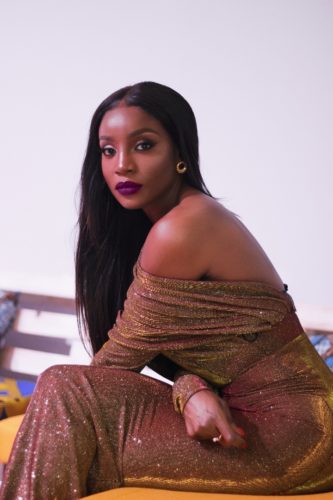 – Your Latest projects have been Collaborations, what's the idea behind that?

 Not only is it good strategy but i find collaborations help strengthen ones artistry. It also promotes unity
– What do you think about females not setting music trend in the industry

I always set music trends and so do some others that we know and love, so that question is not justified.

– When should we be expecting a Concert from you, An 02 Standard?

I will be headlining in london on may the 29th and 30th at the prestigious and renowned, Boisdale, in canary wharf.
The capacity is 250. This concert will be the lead up to larger capacity venues later in the year. As the numbers grow, so do the venues.
First its 250 then its 800 then its 2000 and so on .
We walk before we fly.