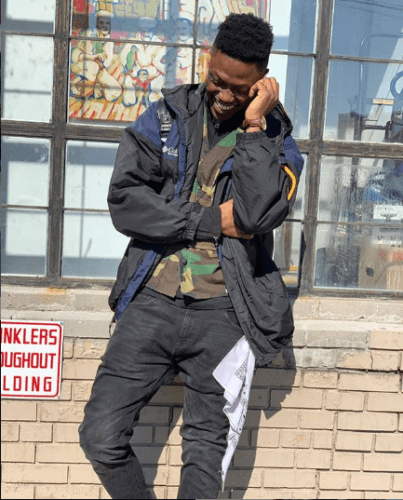 Nigerian Rapper, Vector has revealed that he does not blame anyone who does internet fraud popularly known as "Yahoo Yahoo".
A couple of weeks ago, the internet was thrown into disarray when Naira Marley claimed that "Yahoo Yahoo" is not a crime. The controversial topic sparked quite a lot of reactions from several celebrities and Vector becomes the latest to give his views on the topic.
In a recent interview, the rapper revealed that he is not in any position to judge anyone and would not reprimand anyone who is involved in such activities. He stated he strongly believes in hard work and is in support of anything anyone does as long as the person is aware of the repercussions.
In his words, "I think everyone knows my story and how I started (my career) in 2009. If I am into yahoo yahoo, it will be too obvious to hide. But I don't blame anyone who does it because I am not in a position to judge people. I support anything any man does as long as he knows there are consequences. Since you know you can go to jail for it and you still do online fraud, I have nothing to say to you. However, I believe in hard work and I don't look at anyone's time to work. I am doing my things the way I should."

""I Can Never Judge Or Blame Anyone Who Does Yahoo Yahoo" – Rapper, Vector", 5 out of 5 based on 1 ratings.
---