Popular Nigerian singer, Ayodeji Balogun, popularly known as Wizkid, has shared the reason he reduced partying and hanging out.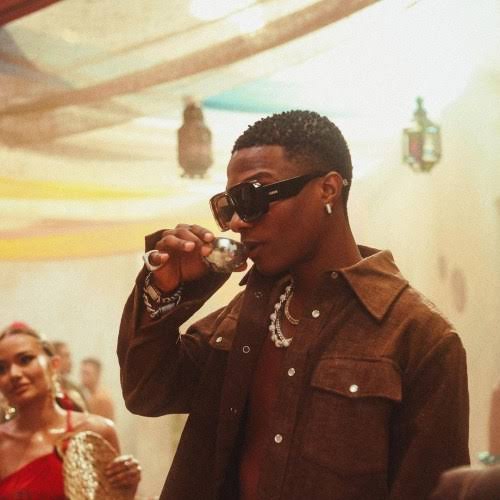 The African artiste revealed this in a recent interview where he opened up about his lifestyle and decision to be indoors.
According to Wizkid, he prefers to stay indoors with his child than hang out, adding that his preference has nothing to do with people's views but his age and personal experience.
In his words:
"I'm an Introvert man, I stay indoors, I don't like to do a lot, I don't hang out. I used to love all that in the past, but, I am no longer interested in such.

"I think that staying indoors really comes from my age and my personal experiences, not how people perceived me. I'm getting older and getting smarter with my decisions.

"As you grow older you just know what you want more, I don't want to be at the party, I don't want to hang out. When I go to the party sometimes, I'm excited to be there, and then someone just spills a drink on me, I would be like, I could be at home with my son, just having a good time.

"Though I don't feel insulted with such situations, the thought that I could just be home with my child having fun make such a situation a big deal."
Reacting to this, @Mawuli said: "Wizkid forgets he doesn't have just a son."
@BigPluto reacted: "Hope am not gay? Wizkid Dey talk I Dey smile."
@David said: "I swear wizkid English sweet pass all davido albums."
@funny said: "Later you go see Wizkid and Poco lee for club dey shout omoyami or we are outside."
@Beautifulwrld commented: "If I say I be introvert,una go say i no get money but una agree for wizkid."
@DEMILADEMAMA said: "How will I explain to my future husband that I love wizkid more than him."
@Femi commented: "As a Davido fan, actually wizzy just highlighted my lifestyle for me!"
@?????? said: "Baba wey de club every week."
@Donald Godzilar reacted: "He has humble lifestyle not introvert."
@Raemanzusi reacted: "Lmao, I do same thing. that's why they always say we get pride. Bro I just wanna be alone and you say I got pride. Like."
@latosine signature said: "This is how I feel too as an introvert but people really dont understand you"
@oyindamola reacted: "He's so cool."
@Crazy said: "I don't wanna hear wat he is saying,he is right popsy is never wrong."