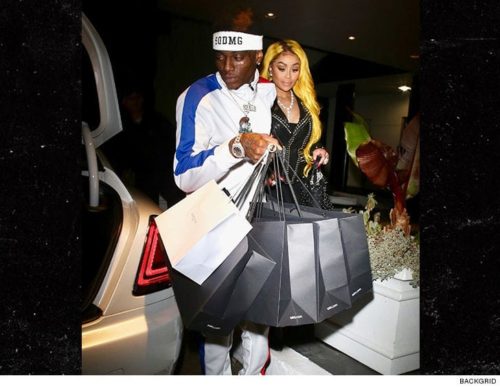 When Blac Chyna and Soulja Boy reportedly hooked up a few weeks ago, there were rumors that they had planned their union to piss of Tyga, Soulja's rival and Chyna's ex.
After that information became public, Soulja denied that they were even together in the first place. It didn't make much sense since he was posting Chyna all over his page a few days prior but…that's beside the point. Now, Young Draco is calling out Tyga with some disrespectful tweets, even bringing his son into the mix.
According to RapCurrent in the US, Draco sent out a few messages directed at Tyga, starting off by going straight for the jugular. "I fucked yo baby mama and played Fortnite with yo son," allegedly wrote the rapper. "Me and Blac Chyna could neva work she like n***az like Tyga." Soulja Boy has been making all sorts of claims, showing love to Instagram model Tiona Fernan as of late and saying that he slept with Jordi Woods before Tristan Thompson.
Adding salt to Tyga's wounds, Draco posted a photo of the California product getting dragged out of a party over the weekend,, re-using his infamous "Tyga!?" line in the caption.
See post below:
---