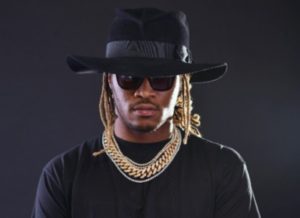 As Future prepares his next musical project, he's been caught up in a severe case of baby mama drama for the last little while.
The situation was so complicated that even Wendy Williams made a chart to clear up who Future has had children with.
After the merry-go-round between the Wendy and Future, the artiste made a decision to focus on his craft again, saying that he can not argue with her because her feet his bigger than his.
Ridiculously, that was the reason for the beef's dismissal. Future has been fairly silent since the issue, but he talked  about his lavish lifestyle in a recent social media post, saying that he sacrificed true love in order to get to where he's at.
Future has been alleged to have six different baby mamas and this has created somesort of confusion amongst his fans.
Who could have earned his true love, could it be be any of the six rumoured baby mamas or someone else entirely?
See Post:
---