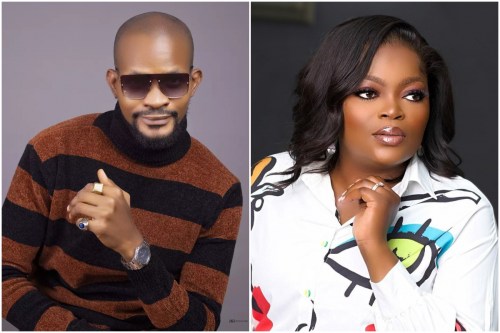 Controversial actor, Uche Maduagwu has confessed that he was paid to criticize actor, Funke Akindele's political ambition.
It will be recalled that Uche lambasted the thespian by criticizing her political ambition, following her announcement as the Lagos state PDP gubernatorial running mate.
In his post, he touched on the 2020 incident, where the actress got arrested for flouting the Covid-19 rules and regulations, by hosting a party at her Amen Estate residence.
However, in recent development, Uche Maduagwu has now come forward to state that he was paid to criticize the actress and to campaign for the wrong party.
The actor blames the devil and money for his act, adding that he still has faith in Funke Akindele.
Read post below;
In Nigeria, all we hear is 'I was paid to do this or that , I was Paid to campaign for the wrong party . When will money stop being the root of all evil??? I don't believe you have joined the wagons
See post below;
View this post on Instagram
See reactions below;
ghostmiles_ – So na leg you Dey use sweep ? floor about since??????
alpha_luxury_wears – Oga nobody pay you anything ?
julietkante – Na every time dem dey pay u to criticize people, no worries. In future people shall pay others to criticize ur family..
monjama5684 – Nobody paid you are beg shift
datgurl_laura – Thought u where gay
tina_charles0 – Uche don't mind them that is what people do to each other..when u hate someone you hate that person alone not adding people to hate to d level of paying to hate..do u know what eat d money and never hate jenny never never becos she did you know wrong..and stop calling money from people to hate someone who did u no wrong biko stop it…I know u as a very nice and truthful person.