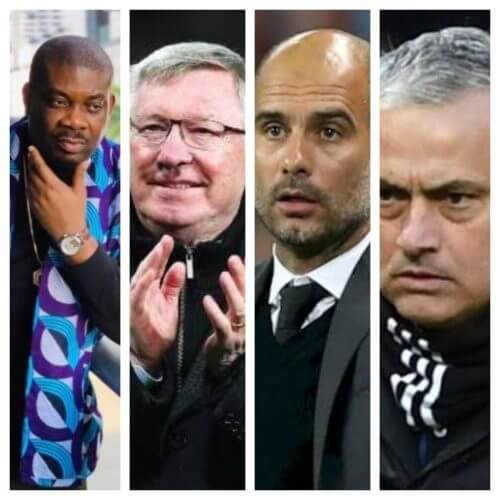 Football and music are two different crafts but can be very much related in many areas. The activities in the football world has many times being brought into the music world to aid perception in arguments, especially in Nigerian music.
For example, Ronaldo & Messi have been brought up in arguments relating to Davido & Wizkid to prove certain points. This further shows the similarity between music and football. But this time around the relationship won't be channeled towards the music artistes but the producers.
Like it is widely known, Sir Alex Ferguson is arguably the greatest football manager of all time while Jose Mourinho & Pep Guardiola the most successful coaches in recent time. So if Don Jazzy is the Sir Alex Ferguson of music production in Nigeria, who is the Mourinho & who is the Guardiola?

"IF Don Jazzy Is The Alex Ferguson Of Music Production In Nigeria, Who & Who Are The Jose Mourinho & Pep Guardiola?", 5 out of 5 based on 1 ratings.
---