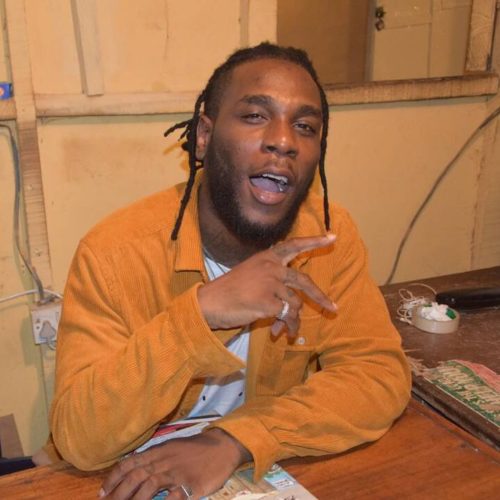 Burna Boy has responded to the backlash he is currently getting from music fans as a result of the controversial comment he made recently regarding other music artistes and their streaming numbers.
The singer has taken to Twitter to reveal he is not a coward and will never hide behind his phone to call out anyone. He says he confronts people in real life and also deal with anyone who messes with him in real life.
He replied to a user who  feels he is overrated. The singer wrote; "Lol. Nice comedy. But really If I wanted to call out someone. It won't be on twitter or Instagram, I'm more of the real life type. I State Facts, I don't expect people like you to understand cuZ I do not speak unless it's the TRUTH and I know ur not used to that so I get it
"FYI Hype is NOT what got me here neither is is what will keep me here. Same ppl that hail you will tear you down so it never mAttered to me. I just do what's true to me that's all. "Overrate or Underrate" doesn't change shit! Truth needs no validation from ignorance.
"BTW anyone that thinks I just "Blew" last year. NewsFlash – I been HOT since 2012 NON STOP! Doing it ALL. Touring, getting Money, TREND setting, Big Billboards for ur favourite brands, Feeding as many as I can on the streets and ALL. E.T.C. – AFRICAN GIANT no be mouth."
View this post on Instagram
---