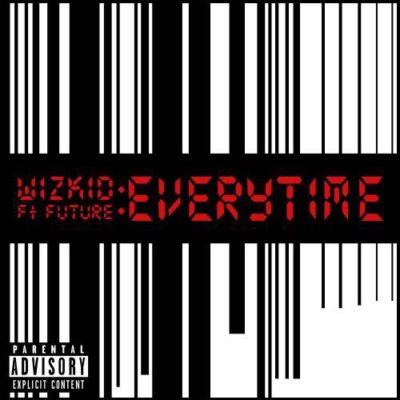 Everytime… Bad girl I want you more 
Everytime… Bad girl I need you more
Nigerians love Wizkid, Africa is proud of him and the world is showing him a lot of love in recent times. He is marching the African music movement forward and his music has crossed the tall border of international music. He has worked with the biggest names in the world of music including Drake, Chris Brown, R.Kelly and perhaps Rihanna and Nicki.
It is fair to say, Wizkid is an international artiste himself, with an internationally marketed mixtape and series of globally successful singles. The Starboy recently released his highly anticipated single with American rapper, Future, having held it back for a couple more days due to health troubles. But in usual fashion, Nigerians patiently waited until Wizzy came through. However, the release of the new song has sparked debates as to whether the song is another banger or a below par song.
Read the thoughts of some members of the TooXclusive team on Wizkid x Future's collaboration, and share your thoughts.
@therealmarcusbrown: For a song that was highly anticipated, I personally feel there is certainly no "wow" factor about the record. It is just an average record.
@mag_designz: After telling us that he was going to drop this song two weeks back, he didn't. Now this is the trash he wants us to listen to and why is Future sounding like a road man that got his lungs out (laughs). Wizkid should settle down and do something nice not all this trash he has been releasing. One love Wizzy.
@dahnielz: First of all, let's snap out of the Wiz rave. In recent times, StarBoy has been dropping average tracks camouflaged with international influence. This song, Everytime is not different. Sometimes Wiz, you need to take a break from these songs you recorded when you were high and give us a very low tempo indepth song. Yes you roll with Future, Drake and Nicki Minaj but that doesn't cut it. For me, Everytime sucks!
@tommy5smith: Everytime by Wizkid featuring Future is just another cool tempo tune from Wizkid just like Come Closer with Drake but this Everytime comes on a lower tempo to put Future on it. I guess Wizzy is just on this song to show another international credit. To me this song is just on the average.
@jimancipation: Wizkid has become stagnant. I'm afraid that he's at a loss for newer ways to advance his incredibly blossomed craft. However, if that must happen, he flipping needs to take a Xanax right now. This song with Future is pretty reminiscent of everything Wizkid is all too known for. Nothing new. Just cocksure bravado of having featured yet another international artiste, save for the nice ring Shizzi wired into the musical vibe.
Regardless, I think it is very poor props for an artiste his caliber. Moreover, international features have become so adulterated, especially by this same Wizkid. He and others alike have made it lose that 'kpu-kpuum' (sauce) of it being the in-thing right now.
So if Wizkid must break the stereotype and emancipate black Africans by winning a global award i.e, a Grammy, or perhaps bag a sole nomination even, then he must buck the fvck up. It's about time he started delivering good music again. Music that reeks of actual effort. Music with heart!
---
Do you share similar views with any of the thoughts presented above? Please proceed to drop your comments in the section below.