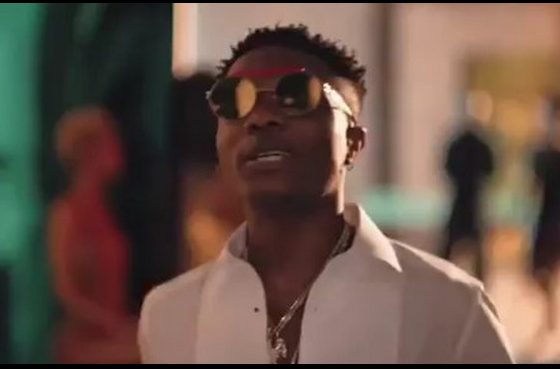 The internet tore Davido's brother, Adewale Adewale, to shreds following a comment he left on a Wizkid post shared by Video Wheels.

Video Wheels, had shared a clip from Wizkid's unreleased COME CLOSER video on their IG page. captioning it
Ridden with acute jealousy, Adewale who goes by the handle @Chairmanhkn Oon IG, commented on the post saying:

Lol old P.
This comment immediately got a lot of response from Wizkid's fan, who spared no derogatory word in slamming Adewale.
Read some of the comments below:
[email protected] hide ur head y u dey laugh fool
[email protected] #childish
torsolomon_Don't mind the fool. Wizkid is bigger than him in every aspect of life except noise making
[email protected] get lost bro. You got no worth ??
chuby_chikNiggas be hating….. #STARBOY #for days??
cimdy4dim_1Shut up dumbass….. @chairmanhkn
smith_clothingsDunno why pple re like this….Haterz will continue hatinq buh Wizz blessinqs keeps qoinq up @chairmanhkn #badass
[email protected] Enemiz hes better dan ur frog voice brother
preciouspauline1Ahnahn @chairmanhkn I'm disappointed! I expected you to settle issues between two younger ones and ure here adding fire??? please stop letting ur fans down by doing these things.do d right thing! Ure bigger dan this