I first heard about D'tunes awhile back when he released the song "Ogajuu" which  featured Dammy Krane, then again when "Kukere" was featured on Radio Hit Show. I can't really remember how it happened but in no time we got acquainted and I got to know the person behind the name "D'tunes"…. Adesanya Doyinsola a talented young chap with immense potential, so I decided to chat with this "fresh" producer on the block, and it was exciting getting to know someone who's obviously going to be a part of the future of pop music in Nigeria, the "chef" behind Iyanya's hit single "Kukere". As Pitbull sang, "to understand the future, we have to go back in time". Things weren't all rosy for D'tunes and when we had our chat he really talked about his beginnings. The talented producer opened up and I found a fighter.
Ogagus: When did you first ever make a beat?
D'tunes: Four years ago! I was just sitiing at home after secondary school and JAMB was doing me strong thing! That period was the first time I started anything called beat-making and it was bascially for fun to while away time
Ogagus: You told me a while back that you left school to focus on production and your craft?
D'tunes: Yep! I left Olabisi Onabanjo University, 3 years ago to focus on my craft basically cause we were always on strike and my passion for beatmaking had really grown so much dat that I needed to focus more energy, resources and time to make any headway. It is a decision I do not regret, I felt it was the best decision for me at that point and I always try to follow my heart in making my decisions and I prayed about it.
Ogagus: Did you not feel that the decision was extreme and how did your parents react to it?
D'tunes: For me, I make decisions easy! Knowing fully well that I would bare the responsibility of whatever happens as a result of my action, no decision is extreme. My parents did not welcome the idea at all; at first they felt I was joking cause when I told them my university was on strike so they felt that after the strike I'll go back. My mum cried and so many things happened after but to God be the glory.
Ogagus: You wanted to produce that's settled but when & how did you hustle your way to where you are now?
D'tunes: How I hustled my way here as been a great deal of God's grace and hardwork cause when I left school to do music the original plan was differnt, I was also a part of a rap group called "Tha RS". So we had planned to all leave school and use our school fees to finance out career but things changed, when it was time to execute the plan five guys on the group abandoned the plan. Giving one reason or the other; things got worse for me and the remaining two dudes left in the group so I had to step up and become a producer fulltime. Since that was the only way we could keep the dream alive. From then on its been all God's grace.
Ogagus: How many of guys were in the group and do you guys still keep in touch?
D'tunes: 8 guys in d group and we still keep in touch, have not seen some of them ever since but we keep in touch via phone calls and social network. They did a lot of things I didn't like.
Ogagus: Like what?
D'Tunes: Them snitching on the plan…
Ogagus: …but it was a quite a risky plan?
D'tunes: …when I and the other guys had stood for what we thought was a collective plan but its all good I'll say. At the end of the day it only helped me in craftin my first rule of business… Thou shall not depend on any-man!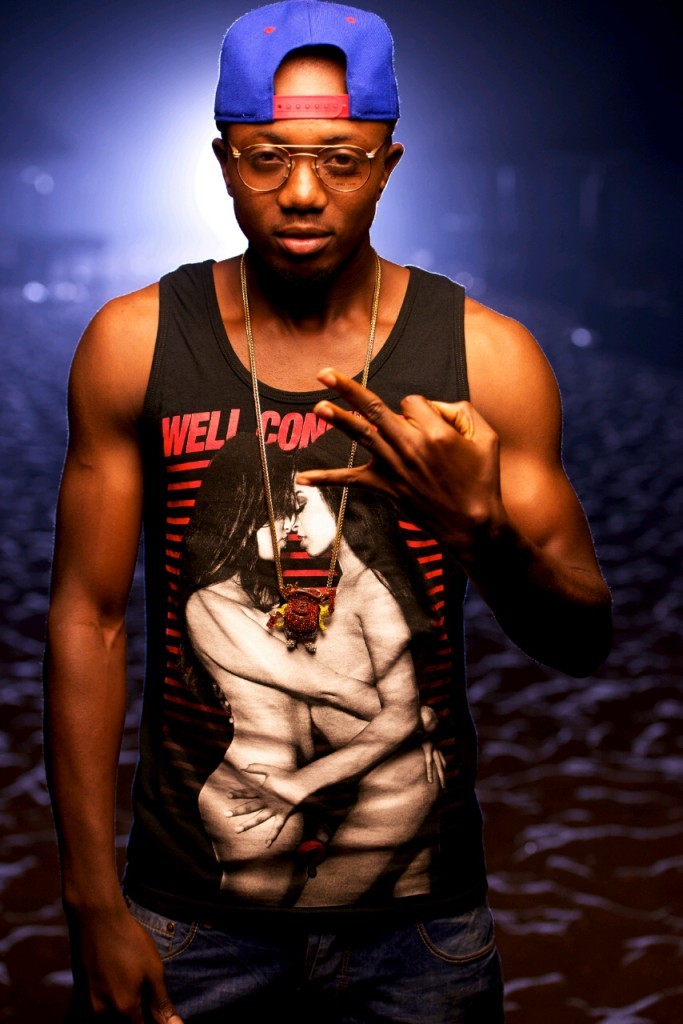 Ogagus: Let's call you a fighter…
D'tunes: You could say I'm sort of a fighter, Never giving up today I look back and am thankful.
Ogagus: Will you ever pick the microphone as an artiste again?
D'tunes: Naaaah!
Ogagus: Why?
D'tunes: Things change, we all move on but trust me I'm still an artiste. I write and do backups for a lot of the songs I produce.
Ogagus: So how did your producing scale to its current position?
D'tunes: It has been someone telling someone and another person telling another person about how good I was in producing, It wasn't easy. The first beat I ever got paid for in Lagos was N5000, that was after endless free beats that the clients never paid for. From the N5000 to being a multi-millionaire off beats. Its God's grace.
Ogagus: Doyin you just had to chip in the 'millionaire'
D'tunes: Yes, cause I'm very proud of myself.
Ogagus: Who was the first major artiste you worked with?
D'tunes: The first major artiste that the song got released would have to be Faze, after Faze was Dipp the Ruggedman and a floodgate of superstars. 
Ogagus: You've worked with 9ice & 2face on a track titled 'Beautiful', how was the experience?
D'tunes: Like the title of the song it was a beautiful experience; like I said earlier it has been God's grace. The whole scenario started like this, an artiste signed to 9ice was always bugging me for beats to just write on; so I just gave him a bunch of beats on a CD so that he could write and vibe too. He took it to 9ice house and forgot it on the sofa in the living room, that's where 9ice picked it up and played the CD, he liked the beats since he had a studio in his house, he recorded what was the foundation of the song, when the other artiste came back he was stunned. Months later when 9ice wanted to take the track serious and put 2face on it, he asked for my number. Phone rang at first I didn't pick it up cause I didn't know the number but I later picked up and the studio session was arranged and we finished d track! A beautiful experience with two of my idols, it was a wonderful feeling when mentors become your peers you can imagine how I felt when 2face was asking me as a producer that am I okay wit his verse? Do I want him to add anything? Like I tell people my life is God's engineering,  My biggest breakthrough did not come via scheming and planning one serious PR campaign or what not It has happeend under situations where you can't but see God's hand in motion.
Ogagus: Despite all your producing, your big break came as a result of working with Iyanya how did u meet him?
D'tunes: Same baba God movements, prior to Iyanya I would say I had done so many other songs that had gained much popularity Like the 9ice and 2face joint, Tony Totch's Wata Bum Bum, Reminisce's If Only but meeting Iyanya was God's engineering as usual. I had produced tracks for Dammy Krane and Flowssick under Kollertunes Management. Iyanya's manager Ubi Franklin also does P.R work for them at that time so he heard my stuff, loved it and asked for my number. One thing led to another he added me up on BlackBerry and told me a studio in Lekki he would like me to run, that he has heard my works and he believes in me. The day we scheduled for the meeting Praiz and Iyanya were with him, he was managing them at that time. The next day we made a song which is Moblak's song with Iyanya 'She Wants It', the chemistry between me and Iyanya and Praiz was mad, Iyanya just tapped me on my shoulder and said we gonna make history together my G! Your sound is crazy! Iyanya is the prophet you would say, Kukere was our second experiment together, we made it around June or May I think, it has been God's engineering; who God has blessed, no man can curse my brother, no man!
Ogagus: Last year we saw you release a couple of singles where you featured acts like Yemi Alade, Dammy Krane and co but it stopped when Kukere started picking up… Should we still expect singles from you?
D'tunes: Basically for me I'm not a fan of doing things without having a goal! The goal then was to make the brand D'tunes relevant and significant in the industry, that has been achieved now its about taking it to the next level. I have a couple projects on my mind, I'm thinking about releasing many mixtapes featuring new budding acts that I really believe in, for me its been about giving people that I believe in a voice and making them grow with me. Everyone that I featured are now becoming big players in the industry, from Dammy Krane to Yemi Alade to Tony Totch to Efa…these guys are the future I might make an album with them. All depends on what I feel is best to do but am working hard. No sleeping ontop bicycle!
Ogagus: How old is D'tunes again?
D'tunes: I'm 21, was born on the 13th of October 2012.
Ogagus: At least you're older than me. If you had the power to go back & change anything in your past will you change anything?
D'tunes: I won't, its all a learning process. Mistakes make you smarter and wiser. I have made a couple mistakes but am better of. No regrets!
Ogagus: What about the industry what will change about it if you had the power?
D'tunes: The way music producers are treated like shit and not appreciated. The business is not really wired for producers to make real money as such if you ain't careful you could get stuck in a rat race. At the end of the day its music business so u got to become learned in business to know the business of your trade and all.
Ogagus: Who will you like to work with in the industry?
D'tunes: No one really, for me am more interested in ideas than freaked out about working wit one big name act or so Kukere was an idea Ill Bliss told me a year ago that Makossa fused in a Naija way could sell, that Kofi Olomide & Awilo sold. Basically in crafting Kukere that was my plan I wanted to break a new sound. Something different from the norm, same thing I did with Dammy Krane on Ogaaju; I wanted to craft 21st century Afro-Juju. I'm interested in bringing ideas to life
Ogagus: Oh! You should be getting p***y? Do producers get female fans in abundance? Tell us we know if that's where its at?
D'tunes: Even the dude that's across the street that just got a new car gets pussy I would say a lot of things gravitate towards succesful people, fans in general just happens to be one of them but you don't want to get stuck in wet places I'll say Its not a good look If you know wat I mean. 
Ogagus: Doyin oh! Break it down
D'tunes: You just don't wanna shift your attention to that or loose focus of what you should be working hard on.
Ogagus: So since you making millions, when will you spends some bills on me?
D'tunes: Your own mills that you have been making, when have you spent one naira on me too? What's good for the goose?
Ogagus: I never said I'm making millions bro…
D'tunes: …not everybody says it, some people move in silence.
Ogagus: God abeg oh, I no be Awilo!
D'tunes: You're welcome boss.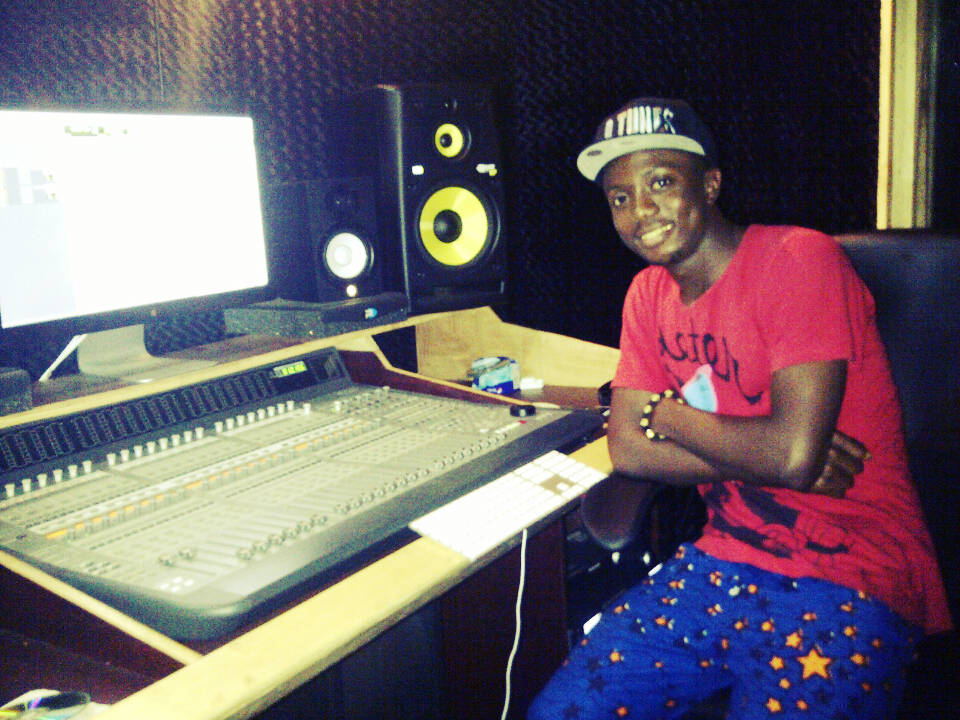 TRIVIA
1) What's your favourite food? Ofada Rice & Plantain
2) Boobs or Ass? Ass
3) Last movie you saw? The Savages
4) Who will you like to play you in a movie: Idris Elba
5) Rap or R&B? R&B
6) Fruity Loops or Cubase? Fruity Loops.
---