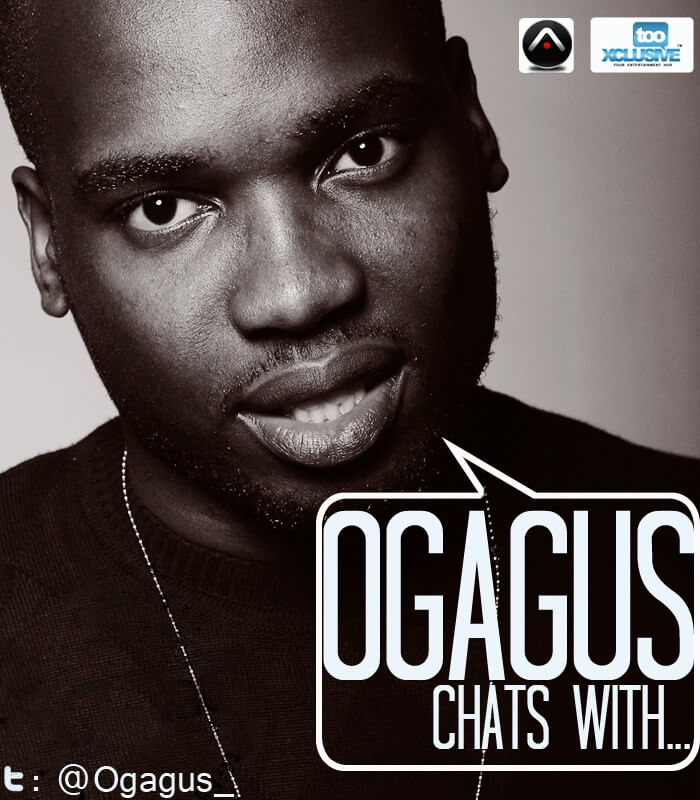 I've been very lazy hence the reason for delaying this juicy session with the 'Ghen Ghen Lover' talking about vocal powerhouse 'Yemi Alade'. I have quizzed Rayce, Vector, Yung6ix, Reminisce, Dipp and realized that it is safe to call me a sexist… all males but I love females. Back to the matter for ground, I first saw the UNILAG graduate perform last year at the Copa Beach Soccer brouhaha but my ears have being filled up with praises from my friends about Alade's vocal prowess long before then. Still it wasn't until I heard the vocalist's new single and coop a gander of the single cover that I saw the light. Ogagus loves booty, no pun intended so I found my way to her label's HQ and kidnapped the beauty for questioning *laughs*
Ogagus: Who is Yemi Alade?
Yemi Alade: There isn't much about me apart from the fact that I love music and a lot of people inspire me from Effyzie Music Group to my family and fans; the reception I got when I released 'Ghen Ghen Love' was overwhelming. We even released a documentary a while back titled 'Who The Hell Is Yemi Alade'; cause we realize people still ask this question. The documentary featured Retta, Shank, Sasha P, Fliptyce, Dammy Krane and they gave their two cents about me, my craft and rated my single. I also love to cook… My mum is Igbo and dad Yoruba hence they call me the Yoruba Igbo girl, my Igbo name is Eberechi…
Ogagus: Eberechi means?
Yemi Alade: Mercy of God
Ogagus: Judging from that name, you must have a spiritual background, so how did your folks react to your decision to venture into music?
Yemi Alade: I'm very lucky I guess… My parents are very strict, my dad is a retired commissioner of police and my mother is a business woman and strong christian and her is the daughter venturing into entertainment. They never let me go for birthday parties as a child nonetheless I socialized from joining clubs in school, I was everywhere even became the social prefect in my secondary school. They saw it coming and  they weren't shocked when I told then… at the end it was "al long as  it doesn't affect your grades".
Ogagus: Many do not know you won the acclaimed Peak Talent Show in 2010 or so, tell us how the experience was?
Yemi Alade: I was surprised but very grateful to God as I moved from semi finals to finals and also considering the fact PTS is a nationwide show and I was 1047 during the auditions. Infact winning the show made ?me  realize it was music or nothing for me.
Ogagus: Let's talk about your music, we heard Fi Mi Sele with eLDee and now you pulling the one woman army on 'Ghen Ghen Love', tell us about the song?
Yemi Alade: *laughs* Ghen Ghen Love was produced by OJB, even after the song was recorded, my team and I threw out 2 titles for my new single, asking them to choose,and the fans chose "Ghen Ghen Love". The song celebrates a strong African person that is willing to ?love and you don't want to know the work we put into recording that tune. I guess my fans chose the right title.
Ogagus: I heard that Gambit have directed a very sexy video for the single 'Rock Your Body' from Dipp and yourself; let me ask the question before we see the clip. Is there any sexual relationship between Dipp and yourself?
Yemi Alade: There is nothing sexual about that song and video, its about moving your body… Rock Your Body…
Ogagus: Sexual movements?
Yemi Alade: I didn't say that oh!
Ogagus: Dipp told me that the video isn't for people with high blood pressure and my ears registered the tune as baby making music.
Yemi Alade: You know what, let tongues wag *laughs*
Ogagus: Do you have industry friends?
Yemi Alade: I get this question like a lot, people assume the females in the industry are at war and forget that its the males that camoflague more. Girls will always be girls, the fact that we are artistes doesn't stop us from being humans; some people are recepetive and some are not. I have a lot of friends, Sasha P is one of them, I respect and adore her.
Ogagus: I've heard people say that you're a hybrid between Omawumi and Waje vocally… How do you react to the criticism?
Yemi Alade: I take that as a serious compliment cause these are both very strong women both vocally and personally. Waje's isn't an artiste is an instrument, Omawumi plays her chracter in her voice and amount of volume inside her is massive and when she belts… When someone says I'm a hybrid, I say thank you, well when you get used to Yemi, you'll know that there's none like me.
Ogagus: In my opinion, saying you can sing might be an understatement. The Yemi Alade I'm talking to and the one we get to see on stage, are they the same person or ?
Yemi Alade: Is still the same person, I like to describe myself as hot and cold. I'm a very regular girl but someone comes out on stage. I think that is the 'Yemi Alade', at a certain point I used to call her Electra cause she is electrifying… I pray to God before I do anything so I think he fills me.
Ogagus: I've seen you perform a couple of times before meeting you officially and your energy level is crazy like maximum. To be honest I didn't expect to meet a girl next door, I thought you'll be troublesome *laughs*
Where do you see that 'Yemi Alade' in a couple of years?
Yemi Alade: That Yemi Alade is this Yemi Alade in a couple of years, let's say 3 to 5 years.. . I would sincerely appreciate if when a average Nigerian is asked who his or her favourite Nigerian artiste is, note that I did not say male or female. The person will answer, 2face blah blah Yemi Alade; not in the male or female category but cause she's a force to reckon with.
Ogagus: What would you change about the Nigerian music industry if you had the power?
Yemi Alade: The Politics! Its overbearing and not nice. I will love to change two things actually, the politics like a said earlier; we should take a chill pill on ourselves, we are all humans and want to make money not-forgetting you can't be on top forever. Secondly the term 'upcoming artiste'; that term doesn't allow anybody to grow, you become your word, we are all artistes. Bubbling under?! What's that? Bubbles always come to the top, those terms are wrong. Considering the amount of work an artiste put into his or her craft, you have to respect every single one of us.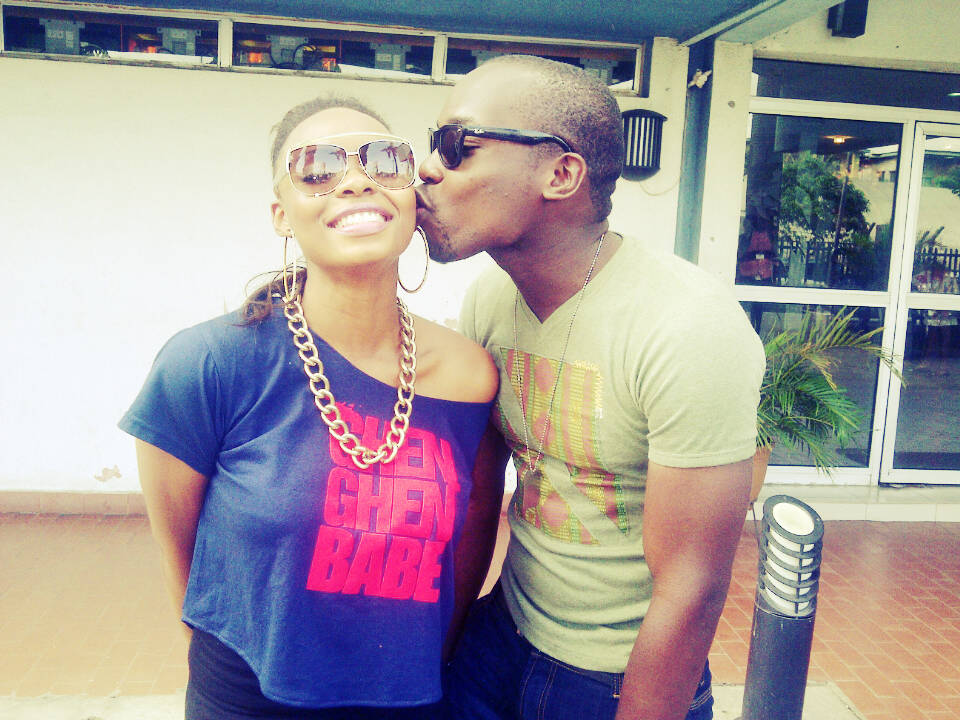 Ogagus: Thanks for pulling through and I pray I find a girl that will love me 'Ghen Ghen' *laughs* Shout Out to Effyzzie Music Group and Effyzzie Klothin' … Bless!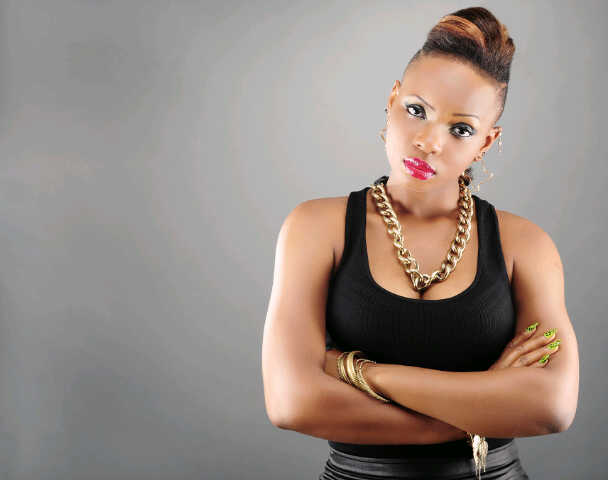 TRIVIA
Favourite Movie? The Avengers
Mariah Carey or Whitney Houston? Whitney Houston
Favourite Album At The Moment? Usher's 'Looking 4 Myself'
Eba or Amala? Amala
Last book you read? Archie Double Digest #Kissing For Idiots#
Nigerian male singer you'll love to sing with? Femi Kuti
[audio:http://tooxclusive.com/wp-content/uploads/2012/06/Ghen-Ghen-Love.mp3]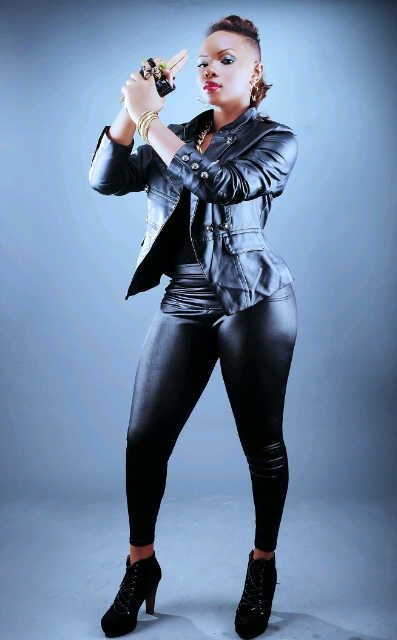 Follow @yemialadee and  @Ogagus_
---