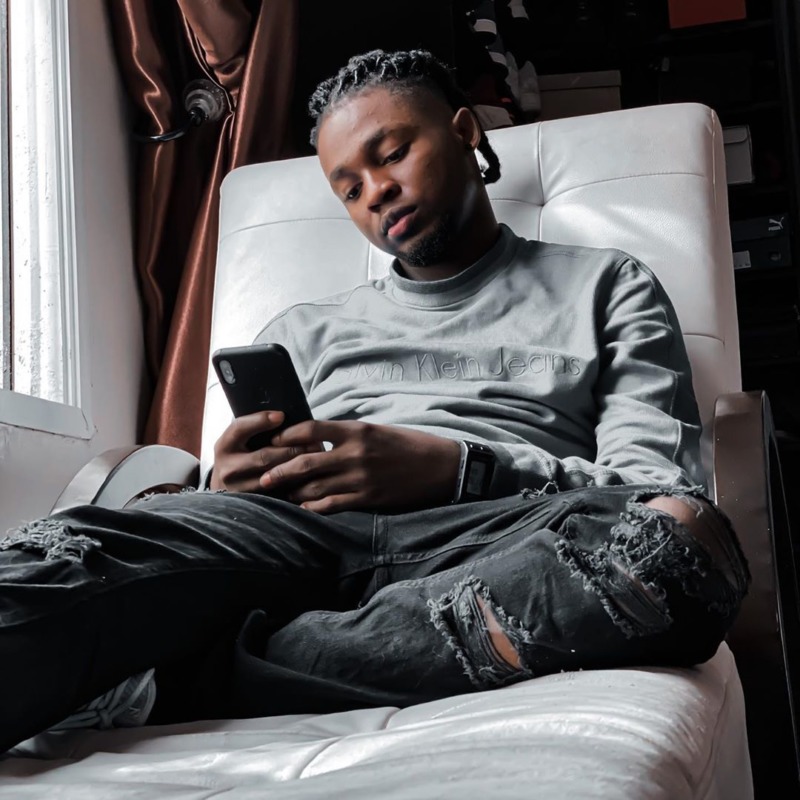 Omah Lay crept his way into the hearts of millions like a thief in the night and now he's like drug fans would like to overdose on.
In the wake of the coronavirus pandemic, Stanley Omah Didia who seemed like a regular young singer with nothing for his passion and talent for music ignited a fire with his hit single "You".
Born to a family with deep musical roots in Port Harcourt, Omah Lay is certainly music royalty. His grandfather was a renowned percussionist for the legendary Highlife singer Celestine Ukwu until his death in 1976. His father followed suit by becoming a drummer himself.
The young Port Harcourt lad has followed the footsteps of his father and grandfather by marking the family name down in the history of the Nigerian music industry. His musical journey started during his teenage years as a member of the rap group, Lil King. Noticing how adept he is at producing, he switched roles and became the most sought after producer in the city.
But that didn't last for long as he picked up the mic again when he realized he could use his great singing skills to take his career to greater heights. In 2019, he released two singles "Hello Brother" and "Do Not Disturb" both of which boosted his already growing fanbase in Port Harcourt.
Following the positive reception of the singles "You" and "Bad Influence," which were released earlier in the year 2020, Omah Lay dropped the "Get Layd EP" on the 22nd of May, 2020 adding three new songs. This EP is still the number one (No.1) EP in the country at the moment with all 5 songs from the EP featuring on Top Nigerian music charts. The singer recently debuted as the cover star of Apple Music's 'Africa Rising' Playlist which is geared towards identifying, showcasing, and elevating rising African talent.
Despite the fact that he is one of the raving artistes at the moment, very little is known about the musical genius who has been described as a lethal combination of "Burna Boy's lyricism and the sweet melodies of Wizkid". To feed music fans and our viewers with exclusive info about the fast-rising Star Tooxclusive had a chat with Omah Lay about his sound, records, future plans, and more.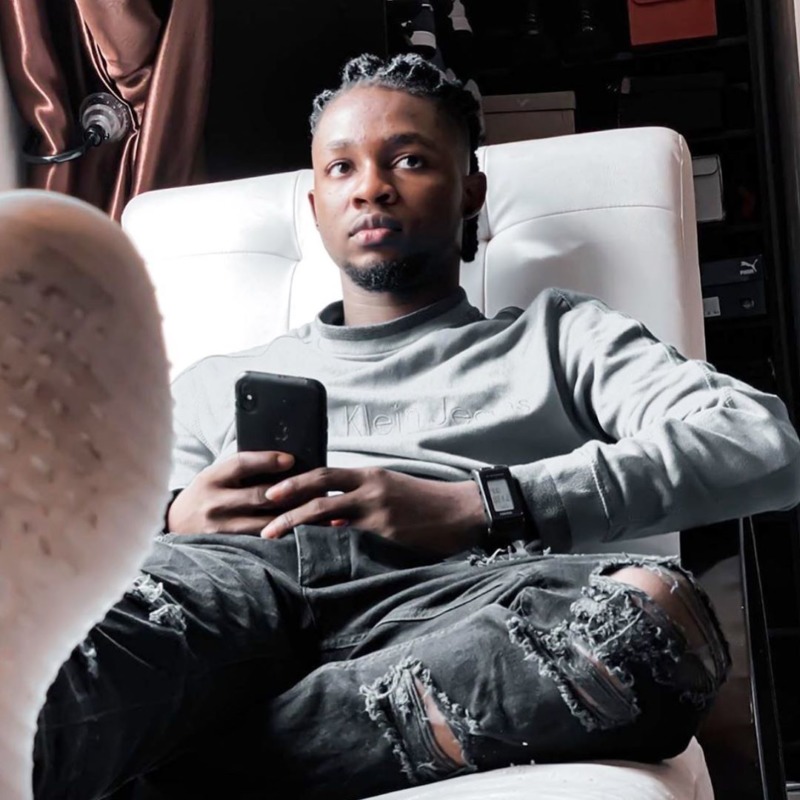 In an interview with the New Wave King of Afrobeat Omah Lay shared the following with us;
How did you come up with the name "Omah Lay"?
I just merged my middle name with a local expression where I'm from. 'Lay' is usually used when calling out to someone far away; it's a way of stressing to call. So 'Omah Lay' is like a stressed call out to Omah.
How would you describe your sound.'
Afro-fusion, basically. I like to blend elements from different genres into what I do, which also has highlife influences. So, Afro-fusion.
What's the biggest challenge you've had to overcome so far?'
My biggest challenge so far has been trusting my sound. Not knowing how people would react to my music scared me, so I didn't know whether to 'adapt' or trust myself. The reception has been great so far, so the new challenge is growing from here.
Who are the artistes that inspire/influence you?
Drake, Wande Coal, Burna Boy… there's a whole lot of them.
What do you enjoy most about being an artiste? What do you hate most?'
The creative process is what I enjoy most. Bringing an idea to life and seeing people enjoy it. I haven't seen anything I hate yet. I'm just trying to soak it all in.
What's your favorite thing to do when you aren't writing/producing/playing etc? 
Watching movies, playing FIFA or sleeping lol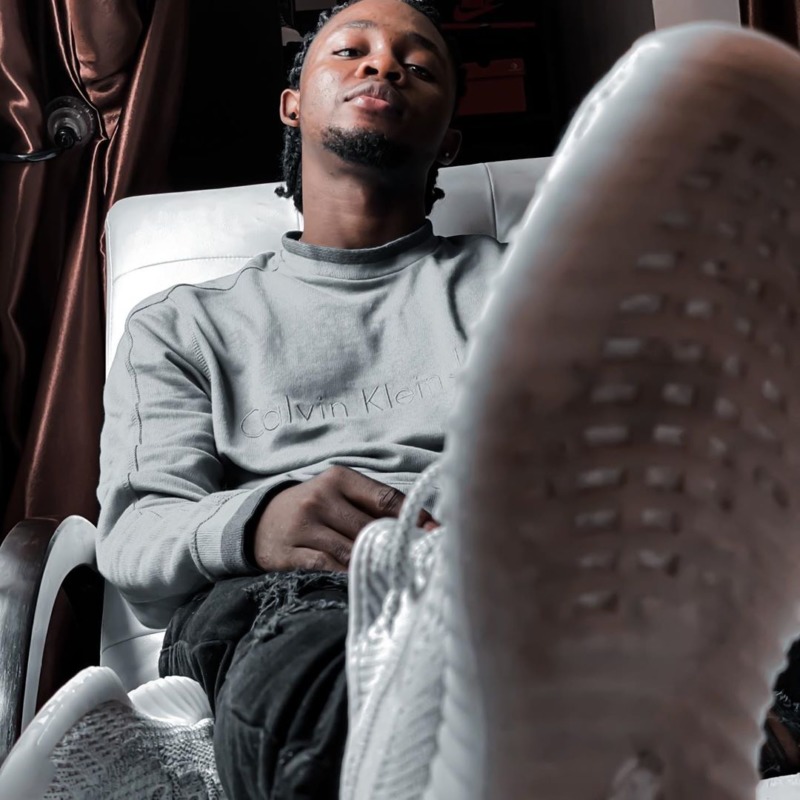 How do you make music? Voice on a ready-made beat or write first and then contact the producer you want?
I make the music however it comes. I could hear a beat first, then write. Or write, then produce or hit up a producer. It happens either way.
What inspired the "Get Layd " EP, & your Mega hit song 'Bad Influence' ?
For Get Layd, I just wanted to display my range cuz I don't want my sound or personality to be boxed in. That's why I titled the EP 'Get Layd', which basically means getting a piece of me.
Bad Influence was really about me getting used to a bigger city and new vices. I originally did it for just Instagram cuz I'd been away for a while, then I put out the full version for free, then on digital stores cuz of the demand. Things just took off from there and it's been a blessing to experience.
Apart from dropping a music video for, "Lo Lo", what should fans expect in the coming months
For now it's still all about Get Layd, but I'm still recording all the time. Maybe another EP before the end of the year…? Still haven't decided.
Do you feel pressured by the fact that you are being constantly compared with the established youngsters in the industry (Rema and the likes)?
I don't feel pressured by it. People will always compare but I don't pay attention to it. In the end, the music sets you apart so that's what I focus on.
Do you sometimes think about how you would be able to maintain longevity in the industry considering your stunning arrival in the industry?
We can only work hard and pray to be here for a long time. So far, things have happened quickly and my team has been amazing. Hopefully, we keep the same energy and people keep loving the music.
If you could change anything about the industry, what would it be?'
I don't think I've experienced enough yet to want to change anything. It's a chance to live off my passion and I'm just trying to enjoy things as I go.
What would you be doing right now, if it wasn't for your music career?
I'd be a pastor. No other options?
What message would you give to your fans?
My message to the fans is a big thank you for loving and supporting the music. No way all this would be possible without you. Love y'all so much!