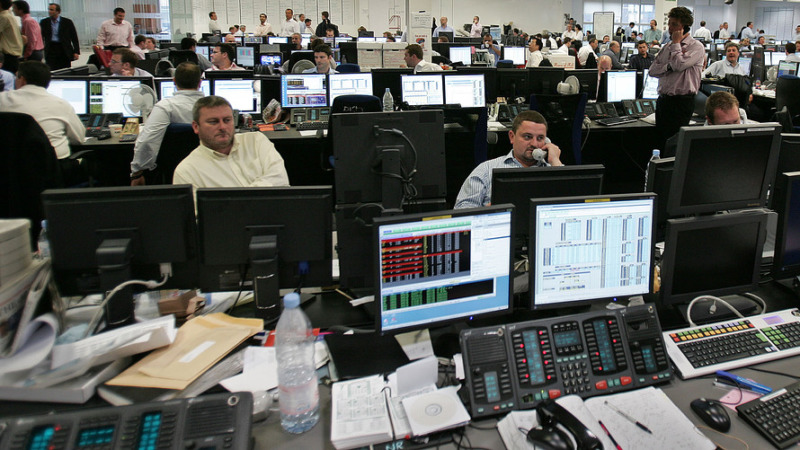 Is Stock Market Trading The Same As Gambling?
Is investing in the stock market gambling? This is a question that many investors in the stock
market exchange ask themselves from time to time. If you have been wondering if the two are
the same or not, then you are in the right place.
Here, we discuss the similarities and differences between the two to convince you that investing
in the stock market is not gambling. Likening the stock market to casino gambling online is a
fairy tale that many people have perpetuated for some time now.
Both investing and gambling have a few similar features, but they are very different from each
other. As an investor, you ought to take trading stocks or buying shares of mutual funds
seriously. You should desist from treating this activity like gambling.
There is a danger in an investor treating trading as gambling as they might end up losing money
or missing out on future gains from the stock market.
Why Trading In The Stock Market Is Not Gambling
As an investor, you should bear in mind that when you buy shares of common stock, you are
purchasing ownership in a company. When you buy shares of a company, you have a claim on
its assets, liabilities and a small portion of their profits.
To make profits from your stock trading, you have to correctly gauge the profitability of a
company.
On the other hand, in gambling, there is no element of ownership. Gambling is more of a short
term endeavor. You only put your money on specific events, and when you lose or win, the
contract is terminated.
What Are The Similarities Between Investing And Gambling Strategies?
Studying behavior
In both investing and gambling, there is studying of odds, looking for an edge to improve their
performance. In gambling, casino games like Blackjack and Poker pros study mannerisms and
patterns of their opponents. This guides them in making their betting strategy.
Similarly, investors study trading patterns by looking at stock chats to envisage the future of a
stock's price.
Risk
Investing and gambling both involve risk. In both cases, you have to risk capital for you to get
value. Also, both the investors and gamblers have to be aware of the amount of risk they can
bear.
Both the investor and gambler must operate within their risk tolerance limits to remain in the
venture.
How Investing And Gambling Strategies Differ
Gambling is a zero-sum game
In investing, there are reasonable winners and losers over the long term and short term.
However, in gambling, there has to be a winner and a loser. In essence, gambling takes money
from the loser and hands it over to the winner all the time.
Investing has partial winners and losers as investors are allowed to buy and sell as opposed to
waiting for a gambling hand to be over.
Investors Can Limit Their Losses
As an investor, you can get out of a trade when you start losing money. An investor has the
opportunity to put a trading order called the stop-loss order that regulates losses. In gambling,
you will lose the money wagered if you lose the bet.
Bottom Line
As much as gambling and investing share some similarities, they are very different. Investing in
the stock market is not gambling.
---