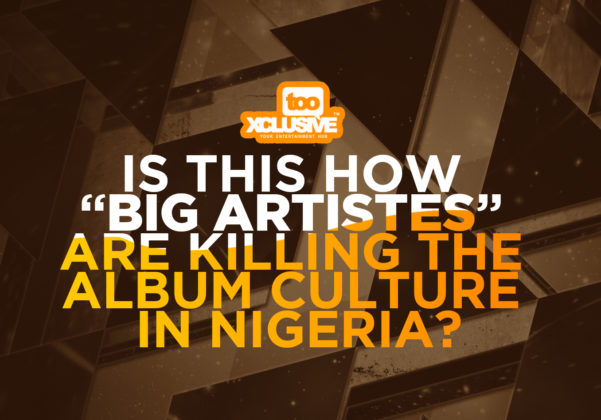 The buzz around Rendevous, MI's latest album, is yet to subside as it has continued to garner rave reviews by major industry heads and condemnatory remarks by a few others. The 15-track project which includes collaborations with Cassper Nyovest, AKA, Ajebutter 22, Wande Coal, Terry Apala and many others, is a bold statement from the Chocolate City boss who has been under a lot of scrutiny since his Fix Up Your Life rant.
That said, we could authoritatively assert that MI has thrown his hat into the ring with this body of work; which I can't particularly say for a lot of artistes today due to the quality of albums we have been getting lately.
The evolution of albums in Nigeria would show that we have had some great ones from the likes of King Sunny Ade who got nominated twice for the Grammys; first in 1983 for his album, Synchro System and in 1988 for his collection of songs, Odu. Fast forward to May 15, 2004 when 2Baba dropped his first solo album under the Kennis music imprint titled Face 2 Face. Who could forget songs like Nfana Ibaga, U No Holy Pass, Right Here, Ole and the evergreen African Queen; with production by the likes of the late OJB Jezreel?
Another album within that period that shook the foundations of the Nigerian music scene was 9ice's sophomore album, Gongo Aso with songs like Photocopy, Kind Life, Wedding Day, Street Credibility et al that catapulted the singer to international stardom. The genius of ID Cabasa on that album still remains indisputable.  
Today, the optimism to buy albums isn't as it was a few years ago. And have you noticed that the quality of music from a lot of our "major" artistes dipped after their first or second albums?
A lot of them sound monotonous, repetitious, void of depth and planning. You almost wonder what their A&R's do. There's also this craze for collaborations that almost makes the artiste seem insignificant as there is almost no track on his/her album with just them alone on it. Let's not even mention the ones who sing R'n'B today, pop tomorrow, Fuji next tomorrow and are trapping the day after. Or is it the rappers who have becoming so comfortable singing with their terrible voices that you can't really tell if their work is a pop, hip-hop or rap album?
The music industry today is very singles-dominated so full bodies of work don't come by so easily; but you would expect that when they do, they would be masterpieces…or at least close. However the reverse is the case. If you ever listened to Wande Coal's Mushin 2 Mo'hits album, you would think the ebony-skinned artiste was singing from his mother's womb because he was that good. However, I am not so sure I would want to purchase an album from him now, especially if it's going to have Funke or Turkey Nla on it. No freaking way!
Music is art. And as such, it should be meticulously and carefully done. Regardless of pressure from labels and other artistes, if you put proper time and energy into creating music, you could have one single whose relevance could span for months while the others drop their "indomie music" which usually fizzles out in weeks.
Banky W is a proper analogy to exhibit how possible it is to stay relevant without necessarily dropping music hastily. And yeah, can we pay more attention to the music this year, please? Let's leave all the "freestyling" and baby lyrics with 2017.
It is a known fact that the music buying culture in these parts is not exactly great so artistes have to look to shows and endorsements for proper monetary reward; but we would get there eventually. Davido's maturity in terms of instrumental selection, lyricism, consistency and delivery has blown me away. I am definitely looking forward to the next OBO album because I know it's going to be pure fire! One can only hope the other artistes follow suit and do music right so when they put out albums, we would gladly support them by buying their music because we know we would be getting our money's worth. Bikonu!
——————————————————-
Chuks Asoegwu – A political scientist by degree, a writer, OAP, event host, lyricist, sports lover, social commentator and radio junkie. You can connect with him on social media where he shares his "explicit" thoughts on issues spanning across entertainment, sports and politics.
Twitter/IG: @chuks_ea