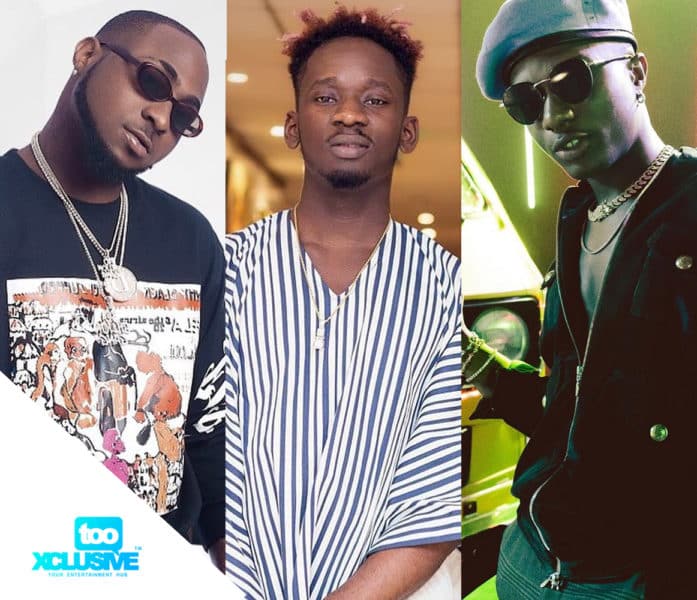 It is common knowledge that the international music audience is desperately yearning for a fresh sound –  something different from what they have been used to over the past two decades, and this has sparked a massive entry into the African music space. Due to the huge strides being achieved by Nigerian entertainers home and abroad, Nigeria has become the toast-of some sort-of the global music followership.
This new craze for Nigerian entertainment has seen the likes of Davido, Wizkid and a few other Nigerian superstars sign international record deals. Unfortunately they have failed to hit it as big as we would have liked.
Davido, who broke out in 2011 after the success of singles including Back When and Dami Duro became a constant feature on playlists and charts. With one successful studio album (at the time) and a discography filled with hit songs and collaborations, the singer pushed through the ranks and dominated Africa on the strength of his music and swelling celebrity status.
On the back of his rapidly-growing stardom, Omo Baba Olowo went on to sign a music deal with Sony Music and a distribution deal with RCA Records. However it was not all rosy as he did not release new music material for about 9 months.
After all the uneasy silence and disgruntlement between Davido and his fans, the singer went on to release his EP, "Son Of Mercy" with videos and international collaborations. This was greeted with mixed reviews as a lot of his fans were not feeling his material as much anymore. It was even rumoured that a lot of the music he was releasing at the time was just to satisfy the label. Not necessarily his choice.
Wizkid, on the other hand, did not have his adventure into foreign waters as turbulent as Davido did. His deal with RCA Records/Sony Music International saw him do a lot of features, appearances and shows abroad while simultaneously running his Starboy Records imprint. It all culminated in the release of his third studio album, Sounds From The Other Side on July 14, 2017 with guest appearances from Drake, Major Lazer, Chris Brown, Ty Dolla Sign, Efya, Bucie and Trey Songz. The body of work as a whole was appreciated because of the love for Wizkid in these parts, not necessarily because it was such a brilliant effort.
In comes Tosin Ajibade aka Mr. Eazi, who decided to take his music further than just having an affinity for it. He found amazing chemistry with Juls, and they have gone on to create phenomenal music together.
From turning heads with Skin Tight featuring Efya in 2015, to featuring in loads of songs within such a short period of time, to winning major accolades at award events, to staging a sold-out concert in Lagos. His steady rise is undeniable.
Then he dropped Life Is Eazi, Volume 1 – Accra To Lagos, a body of work which showcased some of his influences while giving us an insight into his state of mind and life in general. It could be said that he successfully transited from the Ghanaian hip-life sound to the potpourri of influences that music in Nigeria had become.
He just signed a label licensing deal with Universal Music Group South Africa & Universal Music Group Nigeria. This means that his next album, Life Is Eazi Volume 2 – Lagos To London, will be released by his label, Banku Music, in partnership with the aforementioned music companies.
In order to not keeping his loyal fans waiting for too long, Mr. Eazi recently dropped two singles: London Town featuring UK rapper, Giggs, and Overload featuring Nigerian raves of the moment, Slimcase and Mr Real.
London Town sees Mr. Eazi deviate from his trademark mellow Afrobeats rhythm to experiment with the grime sound popular in the UK; and who best to do it with than one of the UK's most celebrated acts, Giggs.
Overload is more true to his Nigerian roots as he delivers a song for the dance floor while making use of the currently popular Shaku Shaku sound. He features Mr. Real and Slim case on this one; quite rightly so if I might add.
There is evidently a plan to take more international territories with African music by Mr. Eazi, while not neglecting his Nigerian fans that form the core of his fan base – a mistake that Wizkid and Davido made while under their international deals.
Will Mr. Eazi fully break into the international market and take it a step further than his other Nigerian counterparts? We will just have to wait and find out.
——————————————————-
Chuks Asoegwu – A political scientist by degree, a writer, OAP, event host, lyricist, sports lover, social commentator and radio junkie. You can connect with him on social media where he shares his "explicit" thoughts on issues spanning across entertainment, sports and politics.
Twitter/IG: @chuks_ea
---