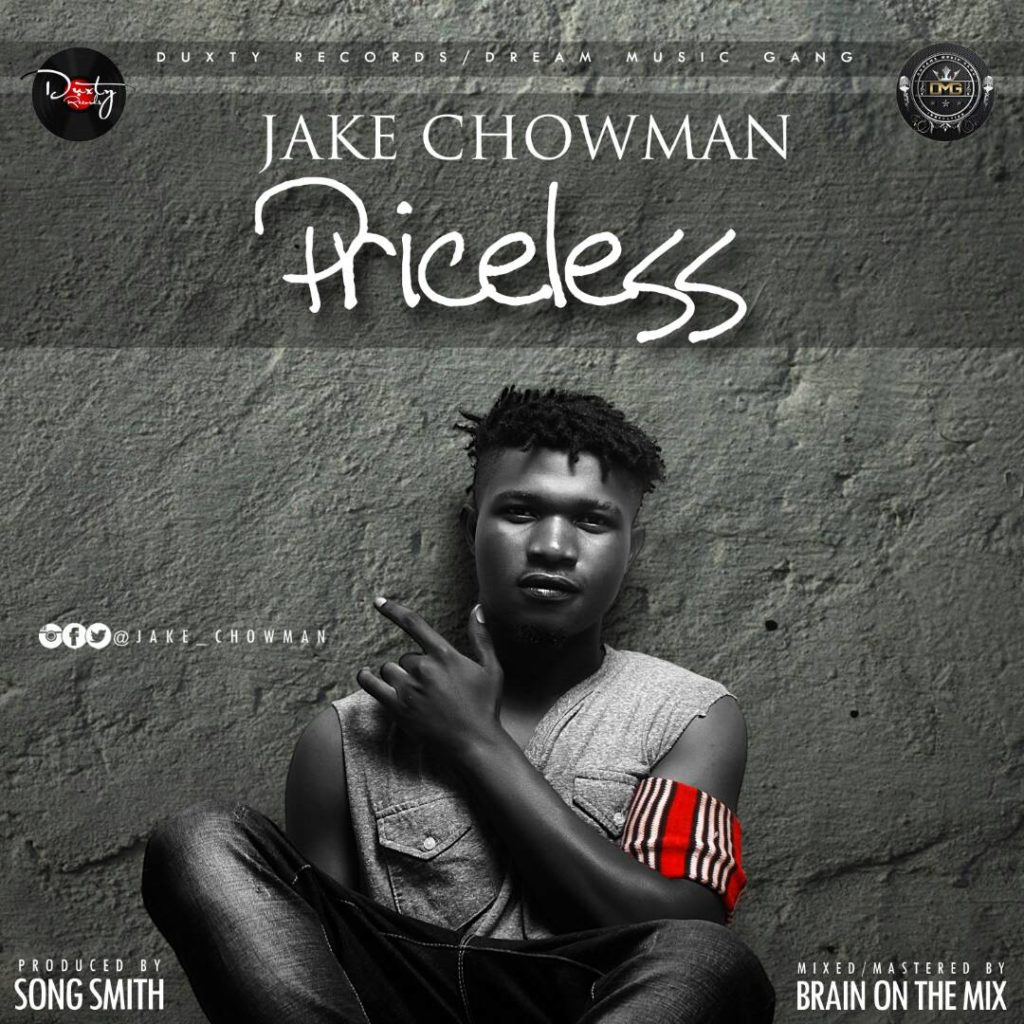 Behind every strong man, there is a solid Woman. The story of a true African Woman and the beauty in her virtue is told by ' Jake Chowman'  as PRICELESS. The new single produced by Song Smith,  mixed and mastered by ' Brain on the mix ' is another epic track likened to Tu baba's evergreen AFRICAN QUEEN.
Jake chowman who is currently signed under DUXTY recs and Dream Music Gang has dedicated this rendition on behalf of every true African Man to their loyal half – African Women worldwide.
FaceBook: Jake Chowman
Instagram: @Jake_chowman
Twitter: @Jake_chowman
Download and Share.