Last Updated on Feb 22, 2022 | 14:02 by Tommy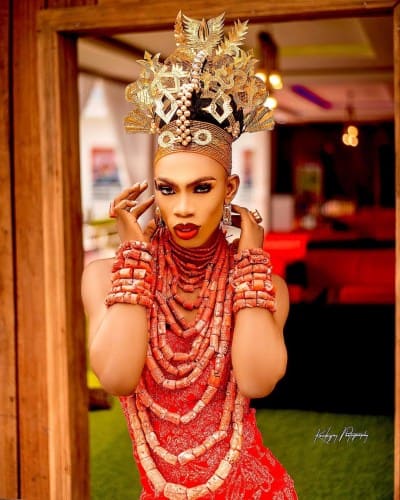 When I was 9 years old I looked at the stars and told myself I'll blow and look at me now.
James Brown, who fondly calls himself the Princess of Africa turns 22 today, and he sure had a lot to say on the gram. James, Bobrisky's protege shared a lengthy post via his official Instagram page, to recount his journey from grass to grace.
According to him, when he was 9 years old, he looked at the stars and said to himself, "One day, I'll blow". Take a look at James 13 years down the line, he is one of the most famous cross-dressers out of Nigeria, not to mention his ever-hilarious ways.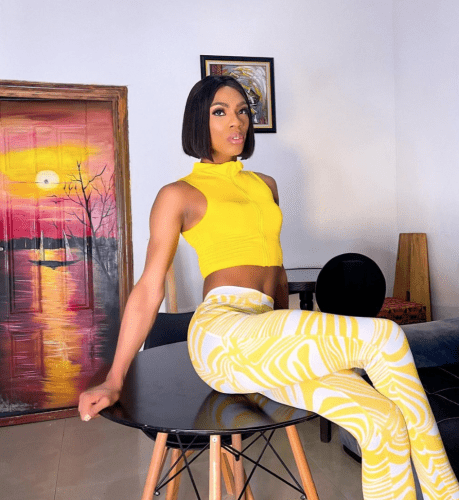 He wrote; "It's my birthday, The Princess of Africa ! I am so greatful to God for all he has done … I know where I started from starting from the day I was arrested but now I am flourishing well because I believe in myself and I'm confident in me … yeah it's tough and it's not easy but yes baby girl / boy you will get there just like I did ! I'm proud of me , proud of what I've become and proud of the lives I've touched … I give God all the glory because I know where I'm coming from …
When I was 9 years old I looked at the stars and told myself I'll blow and look at me now ! It's been 3 years of fame it's not been easy but I made it and I'm proud of myself and I'm proud of the fact I've touched peoples lives through my foundation @jamesbrownfoundation by helping those in need. There's soo much more of me to come, royalty moves , watch out !!"
See Post:
View this post on Instagram
View this post on Instagram