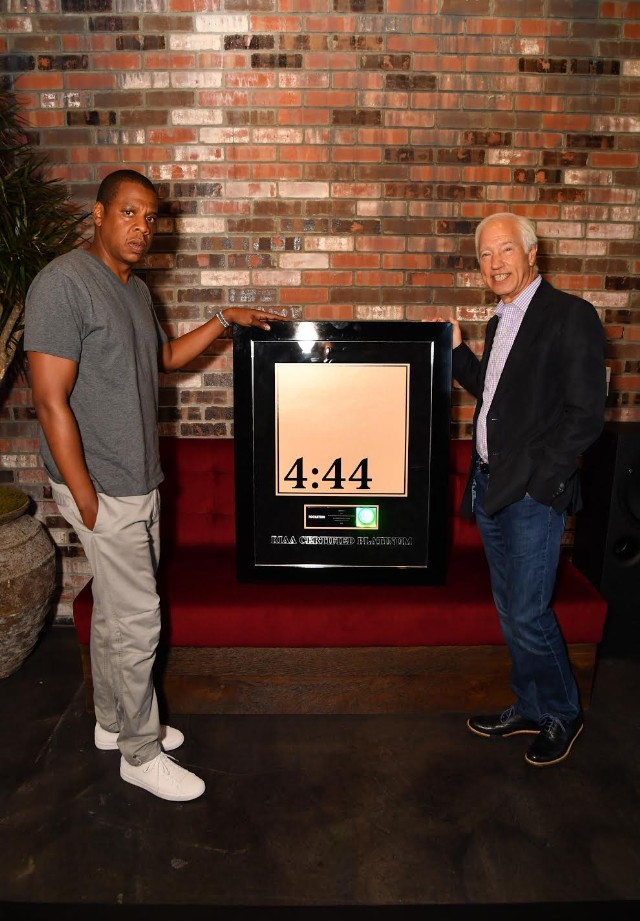 Jay Z's 13th and latest studio album, "4:44," has just been certified platinum by the RIAA, barely 6-days after it's release and this is based purely on streaming numbers.
The great news was officially announced on Wednesday morning by both the RIAA and Jay's label, Roc Nation.
"Props to JAY, he's done it again!  Another Platinum album adds to an already iconic career," RIAA CEO Cary Sherman said in a statement.
Big congrats Hova!