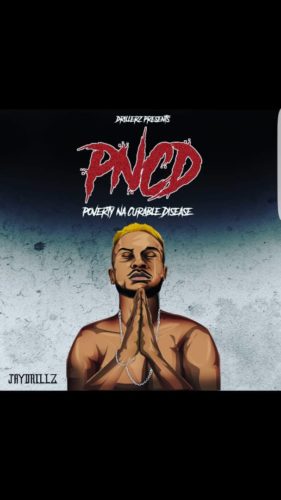 After the Release of 'Blessings' by Jaydrillz Which was massively Accepted by his fans, Jaydrillz Is out with another Smashing single titled "Poverty Na Curable Disease" (PNCD) This is not just your Regular song,it A song that will Motivate you to Hustle and not give up on yourself.
Produced by RSQ BEATZ.
Download and share with your friends
LYRICS
Intro:
Shoobi doobi doodoo eh eh
Jaydrillz oooo Big Deal, Big Deal
Chorus:
I want it all before i rest in peace
Poverty na curable disease
The medicine dey your hand eh
Know your enemies
And know your friends eh eh eh
I wanna see my mama feel the peace
She was there when i was drowning my tears
No be everybody understand eh
No be everybody understand eh eh eh
Verse:
Poverty na curable disease
The medication na hustle
My brother take a dosage
Mehn i'm swimming out the deep end
No be another man pikin i go depend on
Yeah we all need somebody
But we dont need everybody
If them no give me the key
I'm coming through with a hammer
I'll be breaking every closed door
I don't know if you understand me
I been waiting for no labels to come sign me
No go think say i'm alone
Baba God sign me
I only put my mouth for wetin the concern me
Ooooooh yeah!
I no fit stop I hope you understand
I left my family for this I hope you understand
E no go sup if you no para put
If Otedola get 2 heads I for undertsand
Ten toes mehn I stand gallant
There's no shaking
Never be a waste of breath to my maker
RIP Nipsey, thanks for the vision
All money in mehn thats my mission cos! 

"Jaydrillz – "Poverty Na Curable Disease" (PNCD)", 5 out of 5 based on 1 ratings.
---