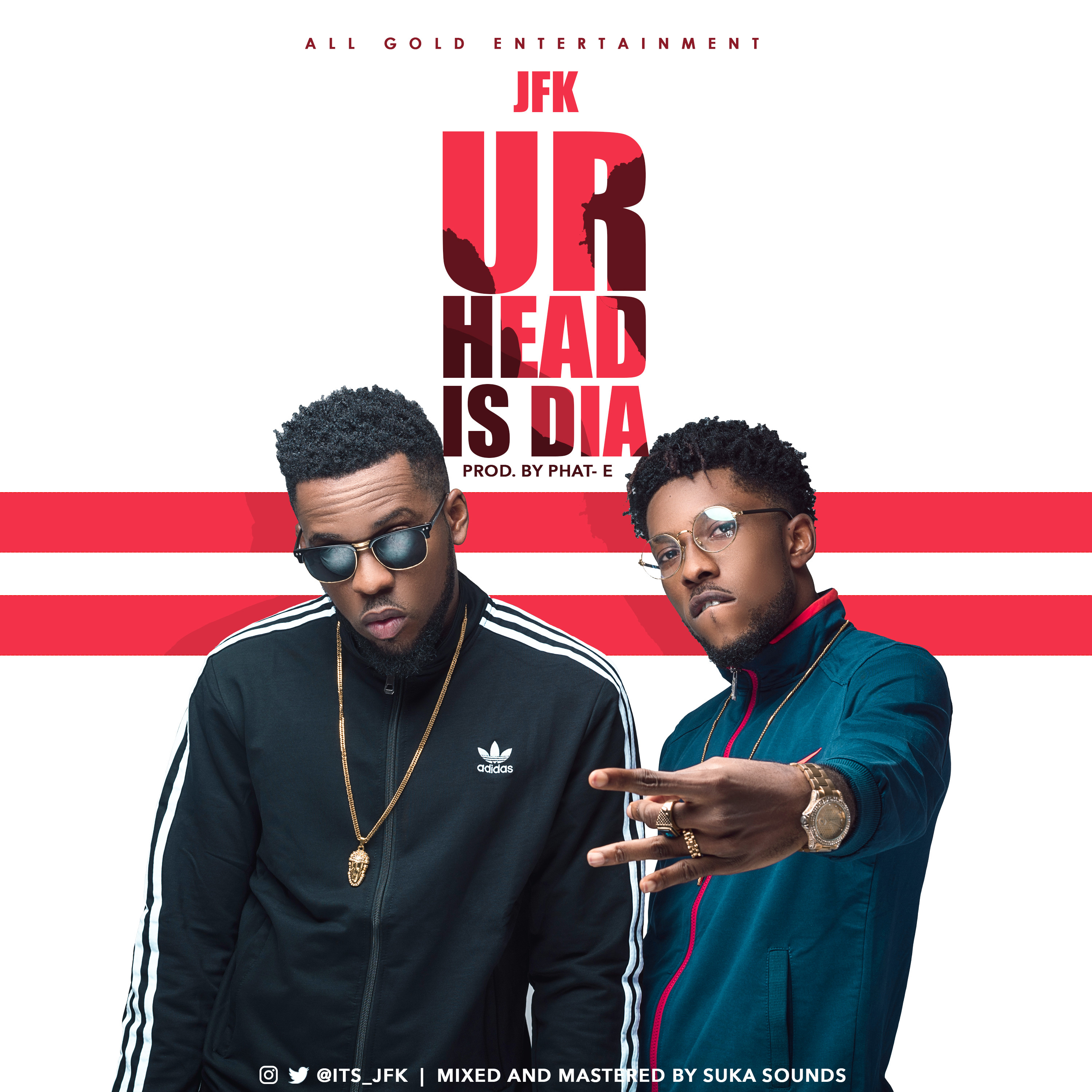 JFK, the dynamic duo follows up their 'Bang Bang' banger with this brand new single 'UR HEAD IS DIA' produced by Phat-E, mixed and mastered by Suka sounds.
It's a fusion of high life and Afro hip-hop coming together in one piece to produce a unique and dynamic tune.
Get your dancing shoes on and dance away your time.