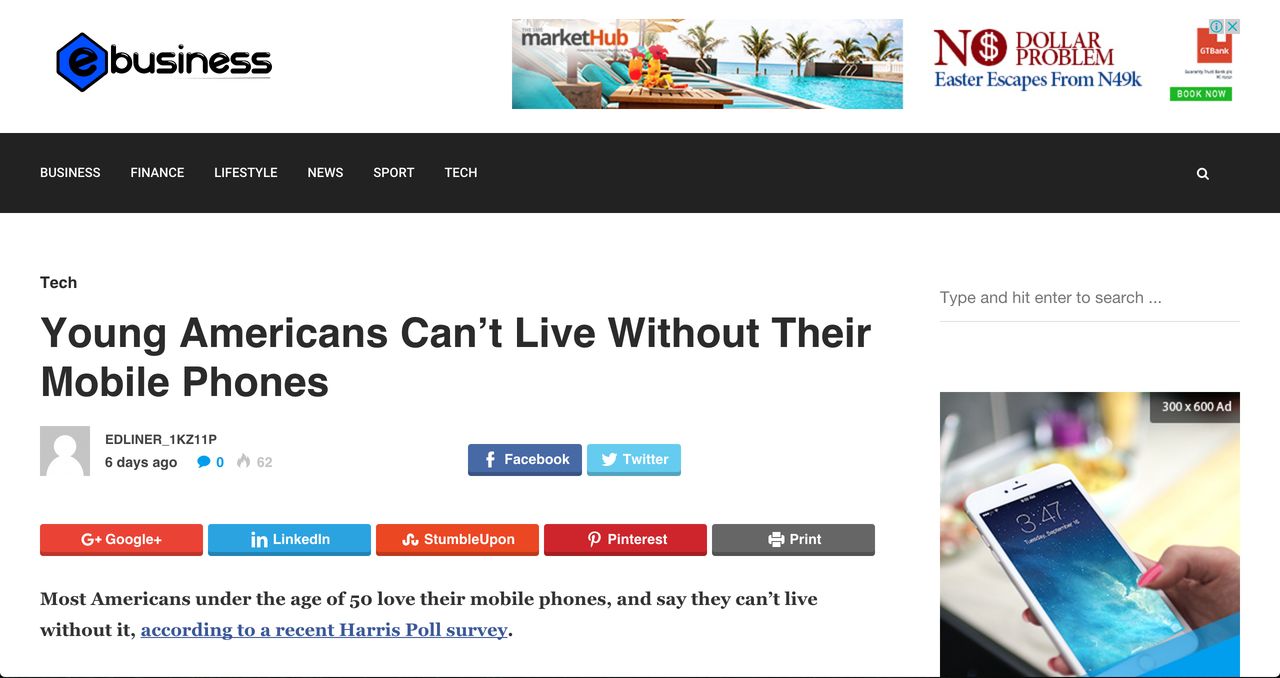 A new media start-up is currently recruiting to fill up vacant positions.
These positions are open strictly to residents in Lagos environs only. Also, please note that if you will not be available to honour an interview invitation anytime within the specified dateline, do not bother applying. All applications will be treated with urgency and credence will be given to applicants who display an unusual sense of genius, in practice.
The vacant positions are for CONTENT WRITERS whose niche will focus on categories including:
– Business
– Politics
– Lifestyle
– Tech
– Sports
Applicant must possess a skill set which includes creative and analytical skills, writing, editing, interpersonal relations, time management, critical thought ability, social media compliance and general computer & basic software management.
These positions are open to fresh graduates as well as those with up to two years working experience. Evidence of working with a blog/website will be an added advantage.
Applicants must also satisfy character and other work ethics requirement such as:
– Exude confidence, be self-motivated and internally driven.
– Be creative, hardworking and constantly in touch with global trends and news updates
– Have a comprehensive grasp of the English language in terms of grammatical composition, sentence structuring, words and vocabulary usage.
– Be ingenious and with a zeal to learning new things.
The descript of your role as a Content Writer is, but shall not be restricted to:
– Material research
– Original content development (i.e., writing of articles)
– Copy editing
– Social media monitoring
– Active participation in group tasks/assignments
– Reporting to supervisory editor
To apply, please follow the submission instructions.
– Send a mail to… [email protected]
In your mail, you are expected to;
– Title the mail according to the position and category you are applying for (i.e., Content Writer: Sports or Content Writer: Lifestyle)
– Attach an e-copy of your curriculum vitae
– In the body of the mail, tell us in brief why you think you are the preferred candidate for the job. Feel free in making reference to past working experience but be very detail specific.
PS, a candidate is entitled to only one mail/vacancy application. Mail entries that fall out of line with the instructions detailed above, will be discarded.
ONLY SHORTLISTED CANDIDATES WILL BE CONTACTED!
Deadline of submission: 14th March, 2016