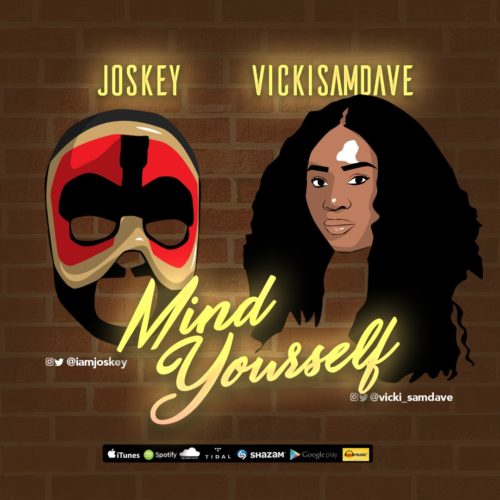 Mask-Q-Raid Records Mega-talented Star Joskey teams up with the Super Vocalist Vicki Samdave to serve us with an Amazing, Mind-Blowing, Hot Banger titled "Mind Yourself" produced by Seal of Caesar.
Joskey born and raised in Northern Nigeria and relocated to America as teenager described his style as AfroPop and Afrotech. When he wears the mask, he claims to be possessed by the Spirit of Joskey which gives him heightened creativity and out of this world melodic energy.
Hit the download button and get his banger on your playlist.
---