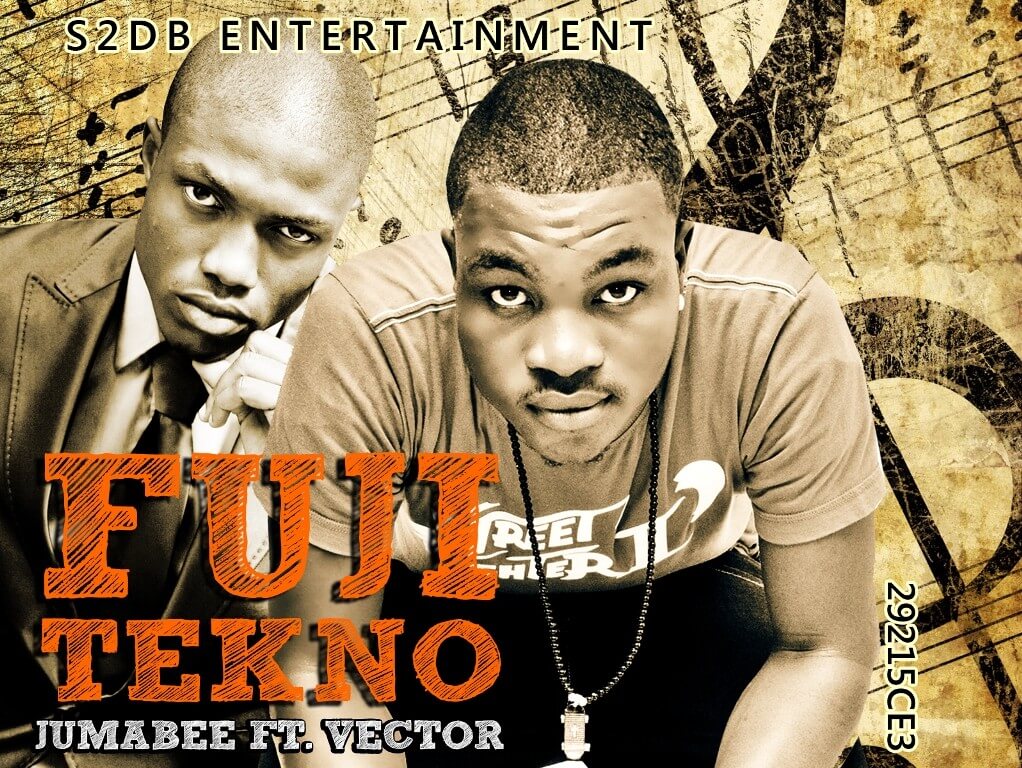 Jumabee: Born Juwon Demas Olorunnipa is the younger brother of Sleeq. Jumabee like most great musicians started singing in the teenage choir at his church. He got his break in the Nigerian entertainment industry when he performed at the Glo rock and roll show. He continued improving his vocal skills and got signed to S2DB ENT in 2011. He featured on Sleeq's reflection.
His hit singles 'sugar banana' has been on the lips of most Nigerians especially in the middle belt where he graduated from. Jumabee is also working on his debut album which already has the likes of YQ, Jaywon, Vector and GT da guitar man on it. The video with GT will soon hit the screen.
He teams up in this new single which he calls Fuji Tekno with Vector.