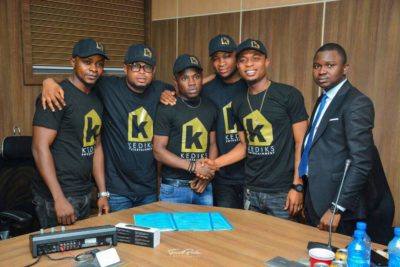 Kediks Entertainment is a record label based in South Africa and Nigeria
since 2014 and today they welcome a new, fresh artist who goes by the name JAY BLACK (real names Okpala Nnamdi Stephen).
Real name Okpala Nnamdi Stephen Jnr. is a Nigerian singer-songwriter and entertainer. He started singing and playing the drums at an early age, nurturing his skills in the church's boy's brigade. Since then, he's been inching his way up the music ladder, writing songs for other artistes and winning the 'Opera Abuja City song contest' in 2011.
Connect with Jay Black on facebook, twitter, instagram & youtube: @Jayblacksings.
Jay Black is an Rn B singer and a song writer who hail from Anambra state, who fortune has found by getting signed to Kediks Entertainment according to the CEO in an open conversation with label Officials, said the management is set to release his 1st official single before the month runs out.
Good luck to you Jayblack! We hope to see you at the peak of your destiny.
---