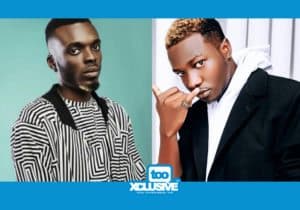 The production department of the music industry is experiencing an evolution, just as the music composition aspect is, only that the evolution there is low-key and in the background, and so, it is less talked about.
Some years ago, names like Don Jazzy, K-Solo, Sarz got the credits for producing the biggest songs but the seasons are changing and these days names like Fresh, Killertunes and Kiddominant are voiced on the trending musics.
So far this year, we have seen more of  Killertunes and Fresh VDM; and their works are fiercely competing for the top of the music charts. For every of Killertune's Manya, there's a Fresh's Aje. For every Nowo, there's a Flora My Flawa. So, we are here to determine who's the hottest producer right now and its between Killertunes and Fresh.
DECIDE!!! Please share your thoughts in the comment section.