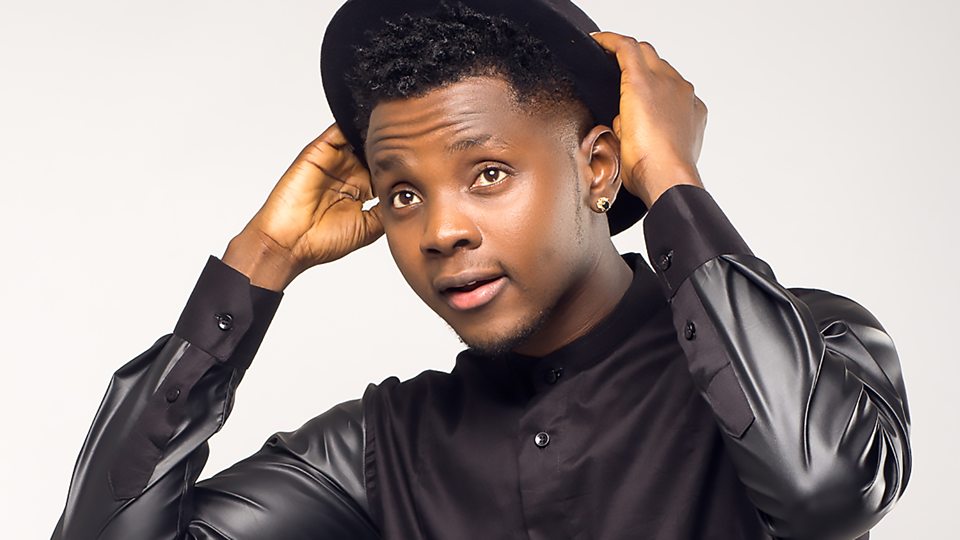 Has it ever occurred to you that Kiss Daniel could be the successor to Wizkid? Have you ever looked in the direction of new generation music stars and considered Kiss Daniel to be the next in line to advance the frontier of Nigerian music in the coming years? Is it possible that the title of Kiss Daniel's album,"New Era," is a prophecy?
These were the thoughts that ran through my mind after a friend said during one of our discussions that, "Kiss Daniel is not an artiste for now but one for the future. He reminds me of the young 2face and of Wizkid during his early years." My friend, who has watched how events unfold and the trends of the industry for many years, said "you think about another artiste who is versatile enough to try new music styles and still consistently put out hit records like Weezy, and the first name that comes to mind is Kiss Daniel."
Indeed, while a lot of breakout stars of the last two to three years, rely so much on industry trends to create their music, Kiss Daniel has consistently made hit records by trusting in his own creative instincts, that's why you hardly ever find a Kiss Daniel song as a sample of another song in the industry. Take his recently released 'Yeba' song for instance, the song is reminiscent of the high life tunes from the 90's. The song hit the market at a time when most of the popular songs were starting to sound alike but Kiss bravely stepped out of the box and went for something different, same way Wizkid has repeatedly done over the years to set new industry trends.
This same trend-setting trait played to the advantage of 2face in the early 2000s, when he so beautifully poured out his hearts in many of his songs, that it got the international community to pick up interest in Nigerian music (and in African music by extension). 2face's Grace To Grace album produced by OJB Jezrel and the song, African Queen particularly got the early peep through the door leading to the international market and 2face stayed relevant in the industry by releasing series of timeless music.
Amongst his peers, 2face stood out for his versatility at experimenting with different sounds ranging from Reggae to RnB to Soul music and a lot of other genres; making hit records out of each of these distinct sounds. His African Queen sounds totally different from Enter The Place or Only Me or 4 Instance but they all went on to become fans' favourite.
2face became the artiste who could work on unpopular sounds and still produce hit songs out of them, that got him the respect of fans in and out of Africa.
In recent times, Wizkid has taken the front rank in the globalization of the African sound.
His long list of hit songs run from Surulere to the cities in US, with different sounds and styles being mastered to form these musical hits. Like he'd say, "Wizkid got to many hits."  Too many hits from practically all sounds possible and I think one of his biggest strengths is in the fact that he finds it chilling to work on sounds that a lot of other artistes would sweat on. Sarz once revealed how other artistes struggled with the fusion of house and African music which he used in making the beat for his song "Beat of Life." He said, "I played it (the beat of life) to many people and they don't know what's going on. Wizkid was the only person that heard it and said he was going to do it." Once Wizkid jumped on the 'Beat of Life,' all the doubting Thomas' started to see possibilities in making music out of the 'stubborn' sound.
Amongst the new crop of music stars, Kiss Daniel is one artiste with this kind of ability to tame sounds that are deemed unfriendly to other artistes. He has worked with different producers and on different sound types but consistently, he has shown that he has the rare ability to wield almost any type of sound and turn them into a hit record. Initially, his synergy with DJ Coublon produced songs like Woju, Good Time and Nothing Dey that endeared Kiss Daniel to many fans. Then he hopped on Young John's beats to record banging tunes in Mama, and Kiss Me.
Masterkraft's beat did not give Kiss Daniel a problem, instead he showed how versatile he is with the success of their collaborative product, Jombo. He worked with Beatburx and Jay Sleek to create other songs on his "New Era" album and it won him the album of the year award. Kiss Daniel has since found a production partner in Killertunes and their time together in the studio created Sofa and the currently trending Yeba.
2face led his peers to advance Nigerian music earlier in the millennium, Wizkid is marching the current troop of Nigerian artistes to the international front, while the next generation music superstars are trailing Kiss Daniel in his unannounced ascension to becoming the next dominant force in the industry. My friend said, "Kiss Daniel is using all of these music as a buildup for the era when he is the dominant force in the music industry," and I agree totally.
On September 11th, 2010, Eldee tweeted about a certain young artiste, predicting that the artiste is the future of Nigerian music. His tweet on the fateful day read:"@wizkidayo if you don't know this dude, you know nothing about the future of Naija music…" and today, I'm saying, if you don't know Kiss Daniel today, then you're unaware of the power-sharing (powershift) set to happen in the industry.
Written by Oluwatobi Ibironke
@ibironketweets
---