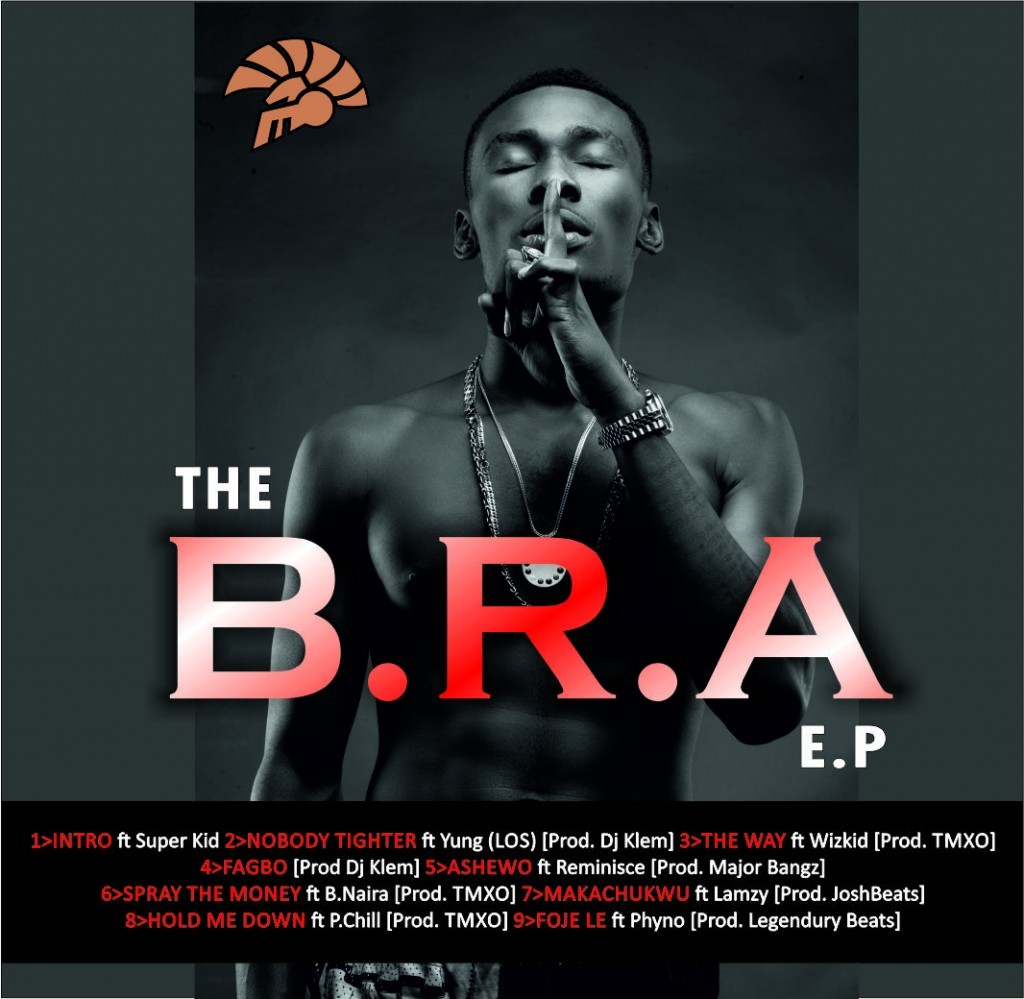 Knighthouse's leading man Phenom has unleashed his awaited B.R.A (Best Rapper Alive) E.P on us! Is Phenom the best rapper alive? Consume the E.P and our highlight Foje Le featuring Phyno and tell us what you think!
Foje Le f. Phyno
[audio:http://tooxclusive.com/wp-content/uploads/2014/01/FOJE-LE-ft-Phyno-Prod.-Legendury-Be.mp3]
Tracklist
1. INTRO ft Super Kid
2. NOBODY TIGHTER ft Yung (LOS) [Prod. Dj Klem]
3. THE WAY ft Wizkid [Prod. TMXO]
4. FAGBO [Prod Dj Klem]
5. ASHEWO ft Reminisce [Prod. Major Bangz]
6. SPRAY THE MONEY ft B.Naira [Prod. TMXO]
7. MAKACHUKWU ft Lamzy [Prod. JoshBeats]
8. HOLD ME DOWN ft P.Chill [Prod. TMXO]
9. FOJE LE ft Phyno [Prod. Legendury Beats]

"Knighthouse Presents: Phenom – The B.R.A EP", 5 out of 5 based on 1 ratings.
---