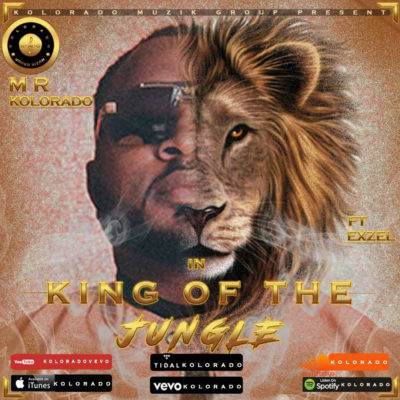 Ace act of Kolorado Muzik Group, Mr Kolorado, has served his freshly squeezed music juice and he calls this one "King of the Jungle". Contextually addressing his claim to royalty in the music industry, the sensual mid-tempo jam mostly hears Kolorado proudly reinforcing his kingly status and lavish lifestyle while assuring a vivacious lady of his capability to handle all her needs; whether emotionally, financially or sexually.
Exzel is the super talented artiste on the hook, supporting Kolorado's raspy deep notes with a serenading yet bouncy hook. The instrumental spine of this Afro-pop special, was laced by a producer known as P-Loops while Mix Monster handled the mixing and mastering side of things.
Astounding visuals for this certified tune are already in the works and you can catch it exclusively on Kolorado's social media platforms where there's never a dull moment!
Facebook: KoloradoMuzik
Twitter: Koloradomuzik1
Instagram: Koloradomuzik
Listen and share your thoughts!
---