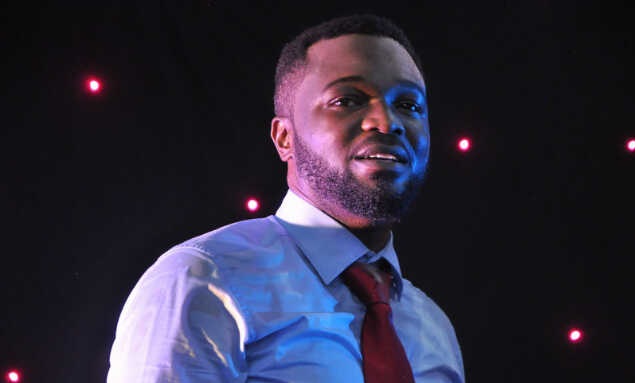 Midnight Crew's Mike Abdul, recently released a new album titled 'Korede'.
The talented gospel act, who in his uniqueness, helped revamp gospel music in the country, shed light on how Mavin's Korede Bello, helped influence the title of his new album.
Speaking to Saturday Beats, Mike revealed how Korede's hit single, 'Godwin', influenced his album title.
According to Mike:
The title of my new album is 'Korede' and it was influenced by a song, 'Godwin' by Korede Bello. I was at an event last year with the Midnight Crew where we  performed at someone's birthday. After our performance, Korede Bello was next. I have always liked the song 'Godwin' because I feel that whatever you do in life, it is God that wins.  When I saw him, somehow that name Korede got stuck in my head. The next day when I was saying my prayers, no song could come to my mind, but the name Korede kept ringing in my head. The name means 'To bring blessing', and it is only God that brings blessing to someone's life.

I connected to his name knowing full well that God will bring my blessing especially with this album.   The funny thing is that I did not feature Korede Bello in the album but the only thing I did was to inform him that I was naming my album after him and he told me that it was very cool

"Korede Bello Influenced My New Album Title – Mike Abdul", 5 out of 5 based on 1 ratings.
---