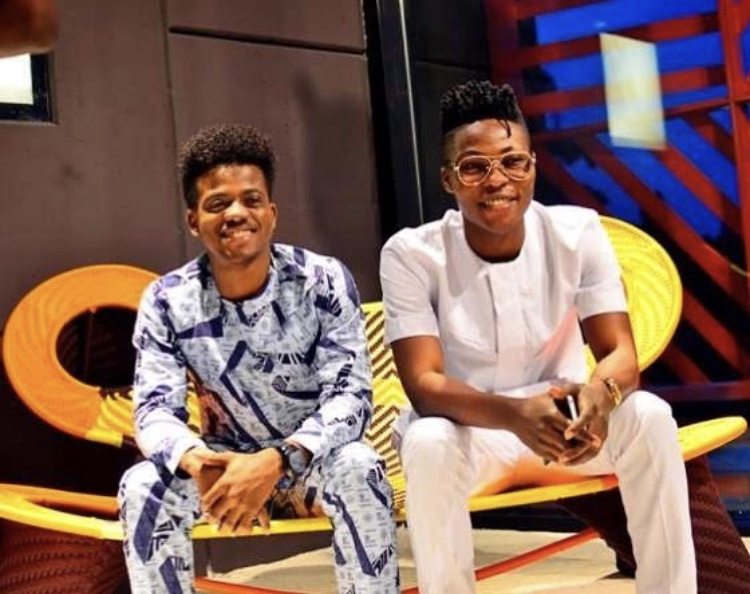 Mavin Records is amongst the top music labels in the country but for how long would the label stay atop?
The mastermind of the label, Don Jazzy, built the label from the ruins of Mo'Hits and gave it a solid foundation with the signing of a talent like Tiwa Savage before recruiting the likes of Reekado Banks, Korede Bello and Di'Ja – as the "New Mavin."
The early arrangements produced impressive results and it was agreed that the "New Mavins" have huge potential which Don Jazzy could harness to outdo his previous successes including his achievements with Mo'Hits but along the line the walls of the 'New Mavin' structure started to show cracks. Such that after about 4 years of building, Reekado Banks still has to resort to tantrums to prove the potential that saw him edge out talents like Kiss Daniel & Lil Kesh at the 2015 Headies Awards. Despite several attempts, Korede Bello has been unable to make another hit song of the size of 'Godwin.' Most of the explanation put forward has cited Don Jazzy's divided attention at businesses outside music, as the cause of the Mavin Records' slump.

Without doubt, the Mavin Records of today is not on the level as it used to be and the label is no where close to the heights of Mo'Hits. In the hope of recreating the times of dominance, two 'New Mavin' members recently released a song each – one is hoping to reclaim the love and attention he was once given freely, while the other is hoping to clear his ego problems and manifest in the realm of superstars, where he ought to be.
Here is our assessment of Korede Bello's "Work It" and Reekado Banks' "Pull Up."
@ibironketweets It was really difficult bringing myself to listen to Korede Bello's new release after the series of disappointments from his previous releases which encouraged me to go from having doubts about his talent to concluding that he is another sad example of precious talent gone to waste – Oh Lord, I was wrong. In between the fine synth-pop and the melodies of the song, Korede charmed me, and the polished galala elements of the song would be its pass to party playlists. Korede Bello seems to have found his previously missing mojo, if not all of it, at least enough to get his fans to restore faith in him.
While 'Work It' comes with a ray of hope of restoration of Korede Bello's precious talent, Reekado Banks seems to be losing some of his sunshine to the dark cloud that causes artists to struggle to compose new materials. 'Pull Up' comes in the shade of melodious pop sounds like his previous release – Easy (Jeje) but it misses one or two elements in the area of lyrics, to match the 2017 pop anthem. Although 'Pull Up' looks destined for air plays and playlist replays, it still falls short of the standard Reekado Banks has set with songs like 'Oluwa Ni' and 'Easy (Jeje)'.
@dahnielz Remember when it used to be exciting to hear about a new tune coming out from the Mavins studio? Well, all of that now seems to be in the past. The quality of sounds that come out from arguably 'the biggest record label in Africa' has seriously watered down.
While we wait for a 'hit single' from the Mavins camp, here are my thoughts on their latest efforts.
'Pull Up' is not exactly one of those songs you listen to and love instantly, it might grow on you, or it might not. It feels like Reekado Banks singing skills is deteriorating. We all know the talent disposition in this once young and hungry artist who now seems to have grown into a man full of pride. The singer might be getting a couple of bucks from his music but he should really be doing more.
'Pull Up' is even a weaker attempt than his former single 'Like'. He and many others, are the reasons there is a huge gap between Davido, Wizkid and others in the industry.
Korede Bello on the other hand, I can't figure out what is it that is missing from his music. Is it his artistry or the industry has just really moved on from his kind?
For a Don Jazzy produced song, which is really scarce these days, 'Work it' does not meet my expectation. In a bid to create a new working formula, Korede Bello seems to be throwing darts randomly at the target. But on the flip side, this uptempo tune maybe a step forward for him, if he can keep it up. Hopefully before the year runs out, the true 'mega-superstar' we used to know will be fully resuscitated.
Rating – 3/5