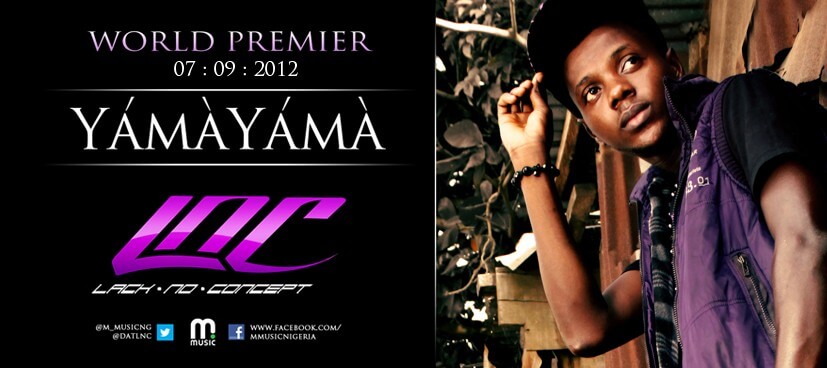 L.N.C real names are Obadina Oluwatobi Kehinde. He is a singer, song writer and producer with an immense street buzz. Up until his recent M.Music  label signing he was, and still is, one of Akowonjo brightest stars, mainly owing to his ability to create a hit under sixty minutes, and by hit we mean, write, produce and sing a tune that will have you out of your seats,  and "PARTYING HARD".
The acronym L.N.C stands for "LACK NO CONCEPT" due to the non-conventional way he makes his music, this Kajola local government native of Ogun State is set to take the entire music scene by storm.
His recent addition to the M.Music roaster has given L.N.C the platform he always craved, as his first official M.Music single "Make I Yan U" was released in June 2012 on all blogs.
The song 'Make I yan you' has made great strides since its release. Considering the fact that L.N.C  is a new artiste is a big deal.
In all categories on YouTube, he is the number 3 Most Viewed Video followed by Ay and Nadia Buari's Video and his rank on Popular Videos Around the web is Number 2 after Justin Beiber's Maria Lyrics Video.
 Only a few days after its release the single shot onto the  chart on youtube.com as it reached and stayed at the number one spot for weeks as the most viewed video, most popular video of the week song of the week, month, year and now, of all time.
[audio:http://tooxclusive.com/wp-content/uploads/2012/09/YamaYama-_-tooxclusive-.com_.mp3]