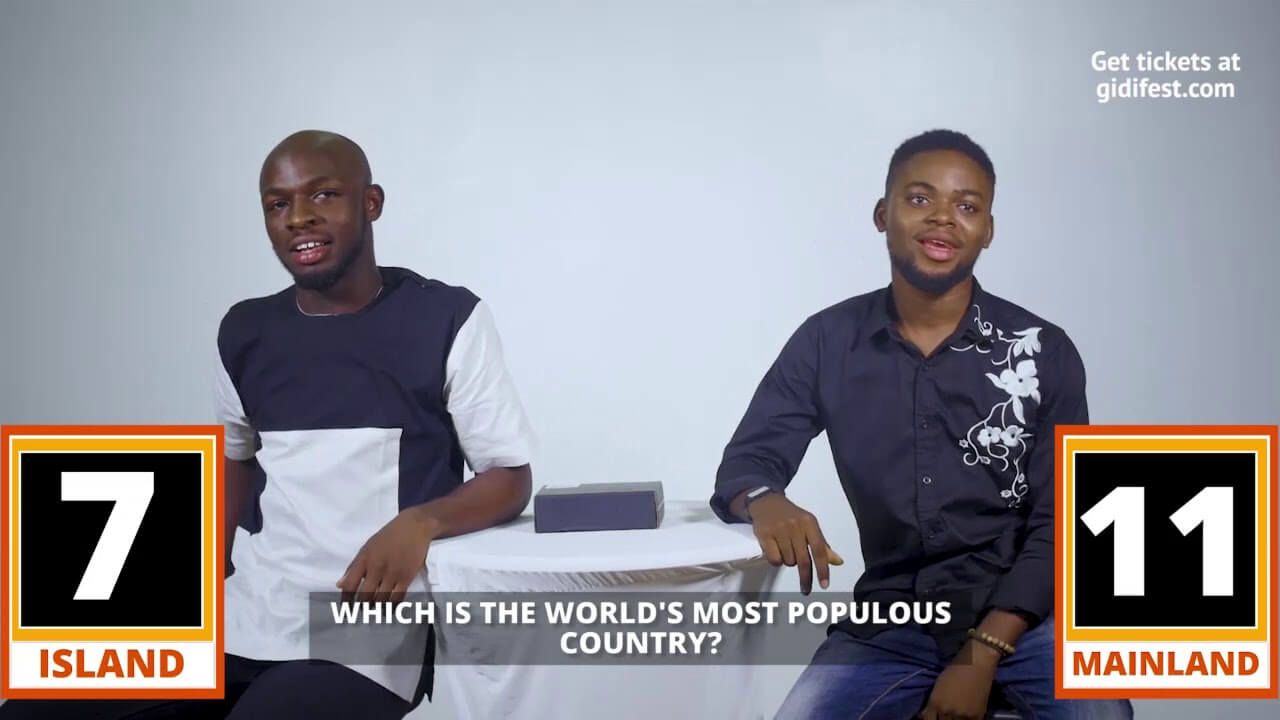 The organizers of Gidi Fest have just released the debut episode of their youth-driven quiz show dubbed How Correct?.
This episode takes on the common stereotype that Lagos Island residents are smarter than Lagos Mainland residents. Four persons from both sides of the divide are pitted against each other in fun quiz session with the task of swiftly providing answers to a wide range of current affairs and human interest questions in a bid to score points for their territory of residence.
According to the producers of the show, How Correct? is a show that seeks to question, verify or debunk common social stereotypes amongst young Nigerians. It is in-line with the vision of the festival, which is to celebrate the progression and social diversity of Nigeria's urban youth culture.
The episode ended with a pair of participants agreeing that the Island versus Mainland stereotype is just bants, positing further that intelligence is individualistic and not a collective thing.
---