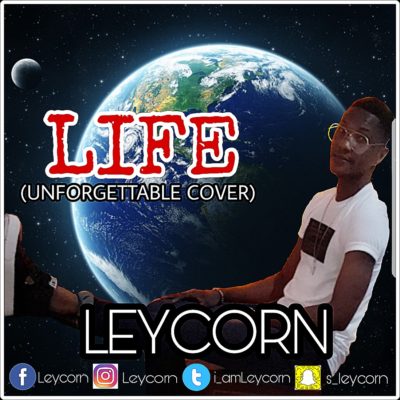 SALAKO OLAMILEKAN, a Lagos based Singer, Songwriter and Performer  popularly known as LEYCORN whose name is still Fresh in the Music Industry is a musical talent we all have been waiting for.
Although not signed under any record label yet but He Came out fully and dropped this mind blowing and unforgettable cover to French Montana's UNFORGETTABLE. There is no doubt another Music Star has indeed been born.
Trust me, you would always put this song on a replay.
Download and Enjoy and Feel free to Comment!
Leycorn – LIFE (Unforgettable Cover)
---