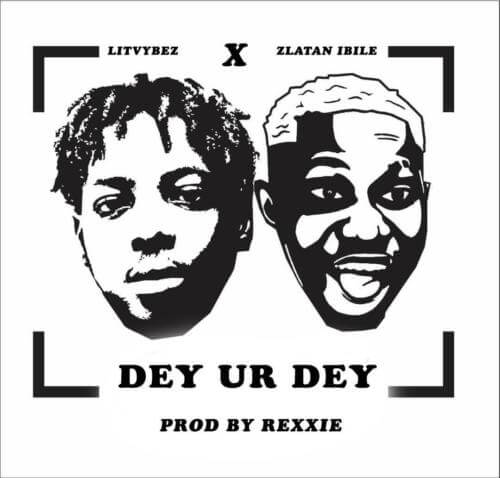 "Dey Ur Dey" Lit Vybez x Zlatan

was produced by 

Rexxie

.

 

I

t dropped on 

April 30, 2019,

and has been battling with other songs to grace the airwaves of broadcast stations.
Zlatan

 was basically telling people not to pass their boundaries and to know their class

/level

. A broke classless person shouldn't disturb him or affect his hustle.

Rexxie

 delivered on the instrumental and even if you don't like the song, you can't help but bust one or two dance steps to it.
The punch line seemed to be dey because Zlatan tried to rhyme all his lyrics with Dey. The battle for supremacy as the king of the street and jumping on the latest trends have affected so many songs in many ways. Dey Ur Dey" Lit Vybez x Zlatan is a song that reeks highly of street carnivals and parties. It is an average street song with the Zanku master on it.
Quotable Lyrics:
Ego, kudi e bami gbe whole
Gimme my money oh oh malo go funny oh,
Ogade dey for where u dy
U come day use your dey dy affect me for where me I dy
Our level e no be the same if no be money matter make we face
Dakun shanu aje maroko pa mi show mope enu oshe
We no dy for ur level
(We no dy for ur level)
Just dy for your level
I no dy for level
(We no dy for ur level)
Just dy for your level
Oga dy dy dy (dy dy)
How una dy dy dy
---