Edlyne Records and LKT (Olayade Tunde Johnson) The ALAYE crooner, has finally fixed a release date for the year's most Anticipated Album "The Journey" dated 31st July 2013.
LKT promises his fans a fully loaded album with different kind of tunes that suite all mood. Says if u skip any track, promised to refund money and if the Album doesn't sell more than a million copies he'll quit music.
Watch out for the Album "THE JOURNEY" album of the year featuring P. Square, Davido, 9ice, Olamide, Vector, Jaywon and K. Switch. With producers like; Young D, Puffy. T, Prodo, Dollarsygno, Fliptyse, Rythm,Soso Beat.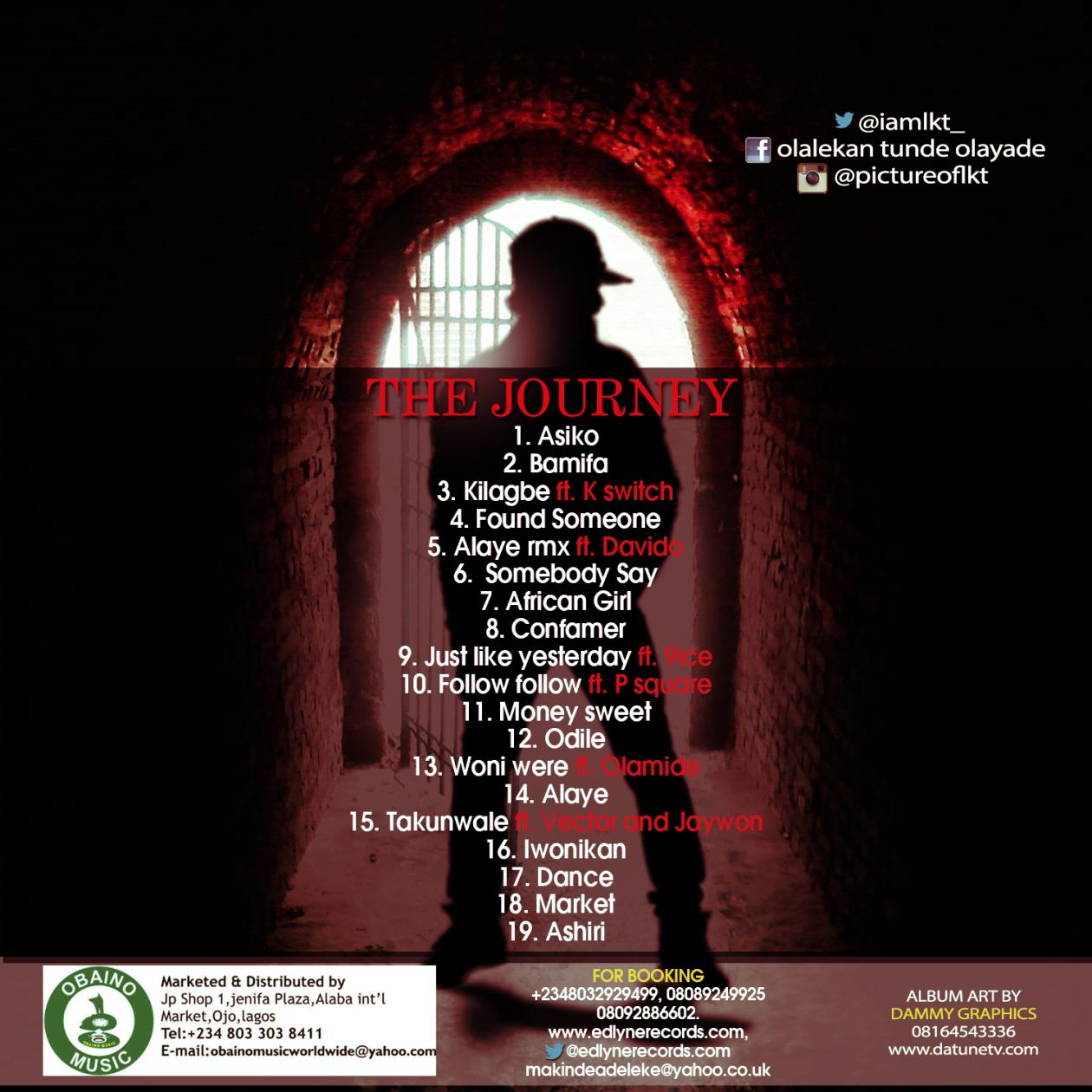 1)Asiko
2)Bamifa
3)Kilagbe Feat. K-Switch
4)Found Someone
5)Alaye Remix feat. Davido
6)Somebody Say
7)African Girl
8)Confamer
9)Just like Yesterday Feat. 9ice
10)Follow Follow Feat. P-Square
11)Money Sweet
12)Odile
13)Woni Were Feat. Olamide
14)Alaye
15)TakunWale feat Vector and Jaywon
16)Iwonikan
17)Dance
18)Market
19)Ashiri

"LKT Releases Official TrackList For "THE JOURNEY" Album | Album Out 31st July", 5 out of 5 based on 1 ratings.
---