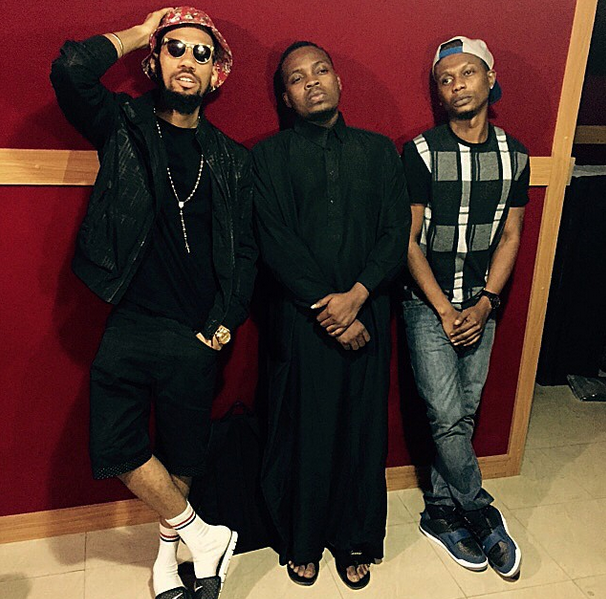 Only last week, indigenous rapper, Reminisce openly addressed the issue with regards to a common sweeping statement made by all and sundry who refer to the likes of himself, Olamide and Phyno as 'indigenous' rappers/artistes. Hence, he went on to release Local Rappers, a track which featured two front-liners of the indigenous brotherhood, Olamide and Phyno in a bid to dismiss the notion that they are local rappers. The question brewing actually is; based on the context in which they have defined their art, would it be fair to refer to them as 'local rappers' without any intent to spite their chosen career fields? On the other hand, Reminisce while trying to adjudicate the use of the words indigenous and local, ended up subrogating one for the other.
Well, here's what I think, which very well passes for the bitter truth.
They are indigenous rappers. All of them! Whether they like it or yes!!
Although the local rappers subject presents itself like a Yes/No situation (thank you Banky W), you can't deny the fact that there's no platform to measure the likes of Jesse Jagz, Vector, Poe and M.I with these three. It's not undermining their efforts as 'local rappers', I think it's only setting them apart. Would we ever see Olamide in the light or regard that we would accord M.I? Whoever does would have succeeded in pegging a square in a round hole and would have defined a new order of madness. It's equally the same reason why we refer to Yemi Alade, Omawumi and Waje as afrocentric divas and not Tiwa Savage or Seyi Shay. But still, they're all industry divas, abi? The difference lies in the areas they have defined their art.
The term local simply means something that pertains to, or is characterized by place/position while indigenous connotes something that was originated in or is the characteristic of a particular region. So you see, their radical forms already explain how aptly fitting both titles are. But perception and misinformed idiosyncrasies have made it appropriate to label them indigenous as against local because we have rubbished the significance of the other. Anyhoo, save for when I'll get into more trivial details on their differences as rappers and local rappers, I'd like for us to strip down this issue of who is what and what is who. Let's care less what the lexicon defines as local or indigenous. It's time for us to play a game of wits where we put our perception and sentiments to the test. This is 2015, izz allowed!
Written by Jim Donnett
@jimancipation

"Reminisce, Olamide & Phyno, are they LOCAL or INDIGENOUS rappers? Let's discuss!", 5 out of 5 based on 1 ratings.
---