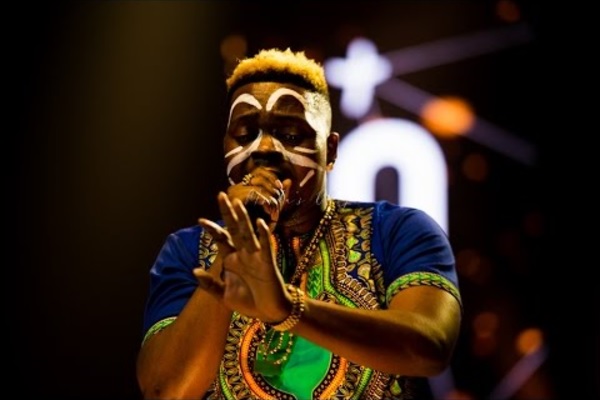 I thought the day would never come when our dear Olamide Baddo Sneh would be relegated from his position of revere in the industry, to the lower ranks. But how he still manages to command that revere is what remains a bewilder to some of us.
Guys, I can beat my chest and make bold to saying that if we were to draw up a list for top (abi hottest) male music sensations now, Olamide will fall short of even making the first-five count on that list. Although his formula for making, or isit delivering music now, hasn't changed. The singles still come in like they were tidied up in a hush-rush and he hasn't missed out on any year since 2011, dropping albums.
Could it be that we have finally woken up to the realization of the diminishing effect in his music since after Shakiti Bobo, which actually happened to be the last time he had a real hit on his hands? Do not get me wrong, Who You Epp, Owo Blow and Pepper Dem Gang all managed to cut across like music hits following certain strategic events that we experienced in the industry at their respective times. While Who You Epp rode on the wave of the competitive covers that later turned it into a viral sensation, Pepper Dem Gang thrived following the lack of good stuff to saturate the airwaves because of the dormant mood the beginning of the year took.
Now that Runtown, Davido, P-Square, Tekno, Simi, 9ice and even Wizzy baby have returned back on the charts in their domination conquest, it has become quite apparent that Olamide is slacking. A statistical result from an online survey showed that much of the hits on his name, cannot even be tied to musical endeavours. Rather, they were mostly pulled from news stories.
After The Glory album dropped, Olamide proceeded with the release of music video projects off the album. In his usual 'done and dusted' style, he moved on quickly after 3 videos to his first single of the 2017 year – Love No Go Die, which was received amidst plenty razzmatazz but soon died out with hardly any bang or buzz. The same eerie feel has crept into his life of features. Before now, Olamide would easily make the hottest contender for a category like the most featured artiste. But as it is almost mid-2017, Baddo can count the features he has done this year on all five fingers of one hand alone.
With the latest wavy single out now, one must wonder if it is a song laden enough with the potential to tear up the charts. It also otherwise stems a pondering thought that further brews questions like…
What exactly is happening – or has happened – with Olamide?
Why isn't he piping hot and popping like before?
Could it be that his present ordeal is equally affecting the YBNL militia considering their music of late also suffer expressions from this dreary characteristic?
Will Olamide ever make it back to his glory days of Bobo, Melo Melo, Awon Goons Mi, Durosoke, Voice of the Street, First of All and their unforgettable, widely celebrated likes?
It leaves plenty to ponder about. But majorly, what's a Nigerian music industry without the heavy influence of Olamide and his music street hits? Is it possible to think it, or even visualize it? Please share your thoughts.
---