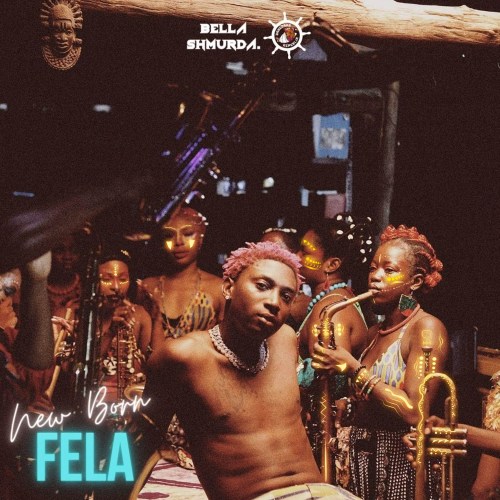 New Born Fela Official Lyrics, Song Written by Bella Shmurda.
Bella Shmurda returns with a new song titled, "New Born Fela", Enjoy and get alongside Lyrics.
NEW BORN FELA LYRICS
Intro
Oh yeah yeah yeah
Oh yeah
Verse 1
Used to the good life
I never pray for the bad time
You know money good sha
Anything wey stress I no like sha
No thank me don't mention
I just wanna love you intentional (love you intentional)
No pressure no tension
I just wan love you exceptional (love you exceptional)
Pre-Chorus
Mother Fucking Babylon
I no stop till I get enough
I no wait my journey long
Make the money full pass Bourdillon
I know girl wey dey use toy
I no care baby na your choice
And I fit but you Dom Perignon
Nobody go run your marathon
Chorus
I be the new born Fela
Story teller, battery charger
Baby Pana, for my matter, use kayamata
I know the matter, the matter don't matter
I be Naija don dada
Baby sho wapa , Emi kon fela
Call me jigga, I no get dada
Love my cigar, do re mi fa so
Kalakuta ni mo wa sha
Hello!
Verse 2
Oya kilotunfeso, abaso
Kulukulu so, miogbowon
Oya kilonso, mio ran wan
Miolejo, mio moto
Gongo aso, kutupa awu
Wangelewa tobarimi loru
Ayen lo to barimi l'osun
Kosewu na me go ball you
Pre-Chorus
Mother Fucking Babylon
I no stop till I get enough
I no wait my journey long
Make the money full pass Bourdillon
I no girl wey dey use toy
I no care baby na your choice
And I fit but you Dom Perignon
Nobody go run your marathon
Chorus
I be the new born fela
Story teller, battery charger
Baby pana, for my matter, use kayamata
I know the matter, the matter don't matter
Outro
Jesu go to calvary
No alawee, just for your sins
Don't make me your enemy
Many things I see, life ko'ma easy