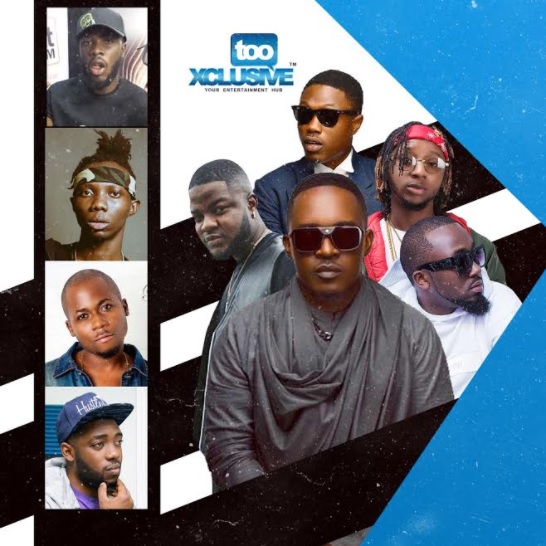 In 2013, Kendrick Lamar shook the foundation of world hip-hop with his verse on Big Sean's song, Control. The Compton rapper stirred up a major hip-hop conversation by name dropping 11 of hip-hop's most promising acts, asking them to catch up with him, while announcing himself in the class of the greats with Nas, JayZ, Eminem, Andre 3000. His lines shuffled the cards on the hip-hop table and rappers, fans and even observers started to talk about Kendrick's verse. Some fans felt his claims were overly exaggerations of his status, most observers were taken aback by the aggression of the "cool-headed" Kendrick, while rappers came out to defend their respective hip-hop crowns.
International music website, Rolling Stone said the rapper, through his verse "made the single one of the most important hip-hop songs of the last decade." Another top music website, Genius, stated the intent behind the verse by saying, "Control is a braggadocios attempt to revitalize the competitive spirit of the rap game." Hip-hop at the time, needed a stir and Kendrick Lamar took up the duty to wake up the sleeping dawgs of the game.
Similarly, M.I has sparked an important conversation about the mediocre state of  Nigerian hip-hop with his recently released record, You Rappers Should Fix Up Your Life. M.I raised some important questions for Nigerian rappers to answer. In the second verse of the song M.I said, "once you blow up now you're switching up/that's why these fans are not feeling y'all."  He later said, "I just be watching, like I'm at the opera, I should have brought my binoculars/Cos I don't see nobody dope/ I don't see nobody great/I don't see nobody serious about taking my place."
In deed, the hip-hop province in Nigeria has taken a big fall in the last half-decade with the rappers expected to preserve the culture, deserting it for the in-demand Afro-pop music or settling for a tampered-with version of the rap genre and tagging it as "commercial rap." So what is left of the once great Nigerian hip-hop province is a desolated field where the few inhabitants are lacking inspiration and the throne is occupied by a rapper bored by the dour state of the place and is now begging for competition. Commercial rap has now become the trend mostly for the good patronage it gets but it's rampancy has been the biggest flaw to the quality of the rap music in circulation, so much so that Nigerian hip-hop has lost its seat at the centre of African hip-hop.
Nigerian rappers have rolled out long verses in the past, explaining how rapping leaves them making less money compared with their counterparts in other genre classes, and how the media works against them but M.I is calling all of that excuses and countering them by saying that he continues to record successes even though he sticks with rap. He said, "Omo streets dey yan say rappers no dey blow again/But I switch up my flow again/Anytime I think I'm done, they like, go again/And so, I do it, make dough again/But all of you niggas is broke again/I'm doing this for the culture/You need somebody to coach you/You need the truth."
So what's the truth? The truth is that the hip-hop spirit in Nigeria needs reawakening, and M.I's You Rappers Should Fix Up Your Life has played the Kendrick effect in calling out rappers to bring back the Nigerian rap spirit. Some sound Nigerian rappers, BlaqBonez and Payper Corleone have made good response tracks to M.I's seismic impacting song, while Alpha and Vader directly challenged M.I's moral right to be asking new cats to step up, when he, as an OG has failed them and hip-hop likewise. On BlaqBonez' record, he rapped about being an M.I fan, about staying ever-present and true to the rap game with the line "ama star boy that never did that Afro-pop." Payper Corleone assured M.I and the hip-hop community that "the revolution is now/the new school got a lot of dope rappers/the producers are wow." These words brings chill down the spine of core fans of hip-hop in Nigeria.
However, the silence of some of the established hip-hop acts is a cause for concern. A major part of the current discussion is that, Nigerian rappers make the sad switch of abandoning rap for soft singing, after they became established. One would expect some of the established rappers who are directly shot-at with M.I's line, to join in the discussion and give explanations in bars, in interviews or other mediums – the likes of Vector and Skales especially. Their silence however seems to be a confirmation of their guilt and a way to not to bring their sins to the public eye. But we really don't mind though, we really do not need a direct response to M.I. The conversation is not about M.I or Blaqbones or Vader or Alpha or VEC or Skales, but about the hip-hop structure in the country. The idea of M.I's song is to stir up the conversation which is currently ongoing now, and ultimately revive the rap spirit. Hip-hop faithfuls would be hoping that the song evokes the needed epiphanic experience in a lot of other Nigerian rappers (especially the established acts) and cause them to rethink their steps like prodigal sons returning to hip-hop.
However, my fear is that the established acts know the gravity of their sins but would only have the conversation with their consciences. They've reaped from the adulteration of rap music and now they're reluctant to look away from it and return to build the hip-hop structure. I should call out names now; Vector, Yung6ix, Skales, Godwon, Ikechukwu, Ice Prince, Reminisce, M.I too and every other artiste that once wore the hip-hop badge to fix up. Nigerian hip-hop is losing its soul and the young cats are the ones desperately seeking the panacea for it.
Kendrick's verse got his counterparts to come out of their leisure room to the rap floor, M.I's industry-shaking song is getting a mixed reaction amongst rappers, while some cool cats are beginning to react and fan the hip-hop flame; some others are treating the crucial topic with contempt and this is where fans of culture, should be scared. No one is totally free of the blame, not even M.I, but his gig has got budding Nigerian rappers talking and the established acts should not pretend they aren't listening. We want to hear you talk about it, make music about it and make it bring Nigerian rap to a healthy visible state. It is said that Nigerians are uninterested in rap music, someone even tweeted "let's leave hip-hop to South Africans and stick with our Afro-pop" but that's a shame. It's a shame that we do not think genre diversification is achievable in our industry. I put that shame to the lovers of the culture; rappers, producers, DJs, writers, critics, radio & TV show presenters and fans. It's a good thing that there's an ongoing conversation about Nigerian hip-hop, it's our collective duty to ensure that the talk translates into a rebirth for the culture.
Written by Oluwatobi Ibironke
@ibironketweets
---