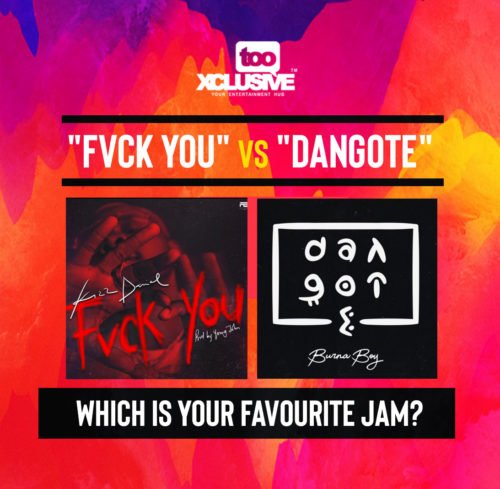 The month of March 2019 has been quiet eventful in terms of music releases as a lot of beautiful songs stormed the month.
But of all the songs that have been released in March, two songs seem to have really been massive songs for fans due to the way they have been trending, their acceptance from music fans and their catchy tunes and very relatable lyrics. These songs are no other than Burna Boy's "Dangote" & Kizz Daniel's "Fvck You."
"Dangote" is a song that talks about how important it is for people to hustle hard to make money in order to live a comfortable life while "Fvck You" is a completely different story from "Dangote's." "Fvck You" talks about a girl who seem to be sexually loose, going all around to 'get down' with her lover and his friends. This particular song has even sparked up a challenge amongst music celebrities who are doing a cover to the song.
However for the sake of clarity and precision, we would like to know which is the best jam of the month between the two songs or better still know which your favourite jam is?.
"Fvck You" vs "Dangote" , which is your favourite/Number 1 jam for the month of March 2019?
---