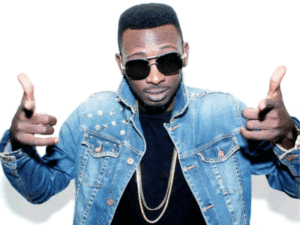 Baby mama of singer, May D has made shocking revelations about him. She revealed how inhumanely he treated her and her son; and explained it prompted her to incite her son against the singer.
Earlier today, May D posted a video showing his son and his baby mama raining hateful comments on him. The singer made the strange post in celebration of Father's day. He noted that the video was from 3 years ago and that he still loves his son, giving an impression that he is a caring Father who is showing love to his son despite the hate he gets from the child and his mother.
In a sudden twist of things, May D's baby mama has shared explicit gist about the incident that preceded the recording of the video shared by the singer on Instagram. She put out a lengthy post, detailing how the singer maltreated her and her son. She also stated that the singer failed to play his role as a father in the life of their son.
See post below.
---