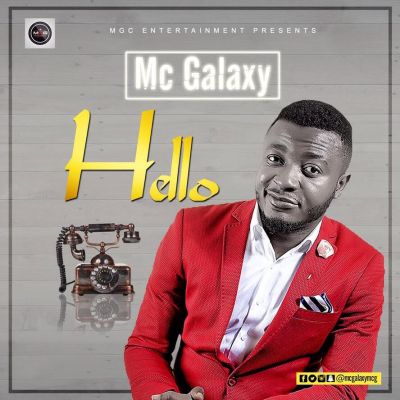 Mc Galaxy A.k.a the king of New Dance In Africa is here with a brand new song for the lovers titled 'Hello'.
The Multi-talented Artist has proven his critics wrong with this brand new feel good love song, which makes his 2nd hit single released this December after the song Dakkada which has millions of downloads worldwide last week.
Hello, which is one of Swizz beats' favorite tracks by Mc Galaxy, was composed long before the Adele's Hello, was inspired by a true love experience and was scheduled to be release in his new album which will feature top inter?national superstars dropping next year, but he has decided to give release it out to his fans this December with popular demand.
?Mcg Entertainment hereby presents ? Hello by Mc Galaxy, song (A true life Experience) produced by Dj Coublon, Guitar by Fiokeey, Mixed and mastered by Foster Zino.
DOWNLOAD MC Galaxy – "Hello" (Prod. By DJ Coublon)